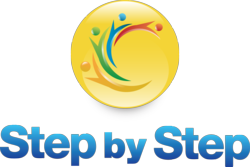 Columbus, Ohio (PRWEB) July 03, 2012
Step By Step Academy, a highly regarded nonprofit autism treatment center in Columbus, Ohio, today announced the addition of a young adult independent living and social skills program to its continuum of care offerings for individuals ages 18 through 25 who are affected by Autism Spectrum Disorder (ASD), and other developmental disabilities. The program structure involves bi-weekly, one-hour classes. This program is designed to equip and increase participant's level of functioning areas including independent living, healthy relationships, community safety and social skills, among others.
Step By Step's young adult independent living program is designed for high-functioning individuals with ASD or Asperger syndrome who have transitioned out of high school and are getting ready for adulthood.
Simply put, the program helps young adults learn to perform simple tasks such as: how to shop at the grocery store, how to manage their money, how to use the microwave, how to cook simple menu items, understanding the importance of nutrition, proper hygiene management, cleanliness and laundry care.
The ultimate goals of the young independent living adult program is to teach social, life and vocational skills to individuals affected by ASD and to ensure they function to their highest potential in their community without facing being singled out from their peers, said Michele LaMarche, executive director of Step By Step.
"There are very few treatment options for young adults with ASD or Asperger syndrome as most of the established programs are for children," said LaMarche. "There are very few products and programs designed to meet the needs of the individual that is transitioning from the educational system to beyond. This new program fills that need, and is another important program offered by Step By Step to help enrich countless lives in and throughout the greater Columbus area."
Classes will be held at the Step By Step campus, 445 E. Dublin Granville Road, Building G in Worthington, Ohio. Additional sessions are scheduled at Step By Step's partner agency, the Rosemont Center, 2440 Dawnlight Ave., Columbus, Ohio.
For more information about the program or Step By Step, call 614-436-7837 or visit http://www.stepbystepacademy.org.
About Step By Step
Founded in 2002 by Michele LaMarche, Step By Step is a private, nonprofit treatment center for children, teenagers and adults with Autism Spectrum Disorder (ASD). In addition to center-based treatment, Step By Step provides several services designed to support the ongoing needs of the community including assessment services by a psychologist or licensed social workers, center-based intensive behavioral intervention treatment services, parent advocacy and case management services. Step By Step is based in Columbus, Ohio. Follow Step By Step on Facebook, http://www.facebook.com/stepbystepacademy, and Twitter, https://twitter.com/SBSA_Ohio.
###