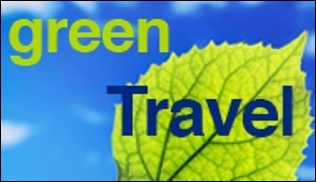 Pennington, NJ (PRWEB) April 19, 2007
To coincide with Earth Day and the increasing awareness that we are all global citizens, IndependentTraveler.com has unveiled its Go Green Travel Center, making environmentally friendly travel understandable and accessible for anyone.
Taking a green approach to travel is an easy and essential way to protect the places you love to visit, not just for yourself but also for the travelers who come after you and for the people who will continue to live there long after you've flown home. The Independent Traveler's Go Green Travel Center provides insights into what green travel is as well as tips on how to make your next vacation more environmentally friendly.
Making small adjustments can have a positive impact on the environment. Independent Traveler details ways everyone can help protect the very resorts, beaches and mountains that we love to visit -- without sacrificing creature comforts.
Independent Traveler's comprehensive Go Green Travel Center covers:
• What green travel is
• Why travelers should "go green"
• Green travel tips
• Trip ideas: eco-destinations, tour operators and volunteer vacations
• Green getaways: deals for green getaways, ecolodges and green hotels
• Green transport: how to neutralize the carbon emissions from your flight
If you're familiar with hotel linen reuse programs, you are already a green travel advocate. Visit IndependentTraveler.com to learn how you can do even more -- and then get set to go green on your next vacation.
About IndependentTraveler.com
IndependentTraveler.com first launched as a travel forum on America Online in 1990 and quickly established its credentials as an authoritative Internet resource for objective travel information. Over the past 17 years, IndependentTraveler.com has developed a loyal following as it expanded to include extensive travel resources, travel bargains, recommendations, trip reports and message boards.
IndependentTraveler.com is published by The Independent Traveler, Inc., a privately held New Jersey corporation, which also publishes Cruise Critic.
CONTACT:
Sarah Schlichter
editor @ independenttraveler.com
609-730-9155 X19
# # #