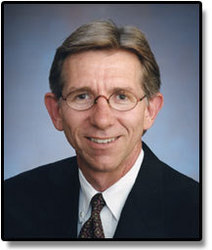 This long-term market data will help investors put this market decline in historical perspective
Irvine, CA (PRWEB) September 29, 2008
In quick response to market worries, ifa.com a leading provider of investor education, has released substantial stock market data to help investors understand the risks and potential outcome of the current market turmoil.
"Investors have every right to be worried," says Index Funds Advisors (IFA) president and founder, Mark T. Hebner. They have awakened to big market drops and they don't understand risk or stock market history. Most investors don't know how much risk they are taking, they do not understand the right kinds of risk to take, and they do not know their risk capacity--how much risk is right for them."
Hebner's company, Index Funds Advisors focuses on educating investors on the risk return characteristics of indexes, as well quantifying risk capacity through the company's proprietary Risk Capacity Survey--a short survey that results in an asset allocation model that closely matches an individual's risk capacity. The special report site hosts videos that explain the stock market crash of 1987 and the stock market downturn of 1973-74, revealing historical data which can lead to understanding what the long-term outlook is for investments.
"This long-term market data will help investors put this market decline in historical perspective," says Hebner. "This special site will help investors determine if they should be worried about their investments, and how to properly diversify and risk-adjust their investment portfolios to invest better now and for the rest of their lives," adds Hebner.
Index Funds Advisors (IFA) is a fee-only independent financial advisor, registered with the U.S. Securities and Exchange Commission (SEC). IFA provides investment advice to high-net-worth individuals, foundations, 401(k) plans and endowments. IFA is headquartered in Irvine, California, with branch offices in Westlake Village, California, Madison, Wisconsin and New York, New York, with regional representatives in San Diego and Monrovia, California and Naples, Florida.
To learn more visit http://www.ifa.com.
# # #