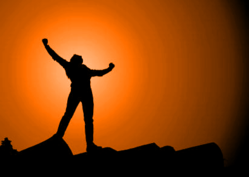 I had nowhere to go until a colleague introduced me to Index
Chicago, IL (PRWEB) July 11, 2012
The unthinkable for the futures industry has happened again. PFGBest is the second major FCM (Futures Commissions Merchant) to be struck down and under heavy regulatory investigation in recent months. Official announcement by the National Futures Association here.
In the wake of yet another major FCM meltdown, Index Futures Group is in the process of another expansion. Since doubling in operational size in less than 9 months after the collapse of MFGlobal (more here), Index is at it again. As a leader in the futures industry, the phones at their Chicago office have been ringing off the hook since Monday afternoon from desperate brokers and hopeless clients looking for the somewhere to turn.
Despite the calamity, the team at Index Futures Group, an Independent Introducing Broker that clears transactions through PFG, is still in full force and actively working with their clients and other FCMs. Rather than shy away from a risky industry, Index realizes the need to be at the top of their game and pay close attention to the needs of both clients and brokers alike.
A lot of people – clients and Guaranteed IBs - are treading in very rough waters with no rescue boat in sight," said Jack Bouroudjian, host of The Jack B. Show, CNBC commentator and CEO of Bull and Bear Partners, INC.
Howard Marella, President of Index Futures Group, has a much more optimistic view of how things will turn out, "we have been through this before - with Refco, MF Global and now PFG. Although we had almost 20 million dollars with PFG, we consider ourselves luckier than most."
That's because Index is an Independent IB which allows them the freedom and flexibility to work with multiple FCMs and the ability to re-establish client positions "quicker than anyone else on the street", Howard said.
That sounds like a boastful statement but Index lived up to that when MFGlobal went belly up last October. Index was able to make a home for Guaranteed IBs and their clients that were left stranded - they have opened four branch offices throughout the country and more than doubled in size.
"I had nowhere to go until a colleague introduced me to Index," said Richard Pelfrey, Southern California Branch Manager, who was picked up quickly after the MFG meltdown.
Monday afternoon, the industry was hit with another earthquake. PFG sent a notice out to all brokers and clients confirming, "Due to a recent emergency involving Russell R. Wasendorf, Sr., a suicide attempt, some accounting irregularities are being investigated regarding company accounts...the NFA and other officials have put all funds on hold, and PFGBEST is in liquidation-only status...Until further notice, PFGBEST is not authorized to release any funds..." The full notice in Futures Magazine can be found here.
Marella was just as shocked as anybody. "Customer money is at risk with the FCMs! Your clearing house is not supposed to be the investment. It's a shame there has been more risk with the clearing houses then there has been in the markets," he told us.
Bouroudjian said, "This came completely out of left field! What happened to the fiduciary responsibility associated with customer segregated funds? How can the investigators be asleep at the wheel…AGAIN?"
Marella and the team at Index have been successful this long because they stick to the philosophy that they are here for the client, not the other way around. During a time where customer service in the industry is on a steep decline, Index brokers keep their client's interest top priority and often "suggest our clients to hold accounts at multiple FCMs for exactly this reason."
Marella thinks that this unfortunate situation could potentially be another boon for Index Futures Group, "We are in a unique situation to help our clients, and other brokers that are caught up in this mess. We have the ability to get a broker up and running right away if they don't know where to turn. And we can do our best to shed some light or get a client set up elsewhere if their money is stuck at PFG, or want to diversify assets."