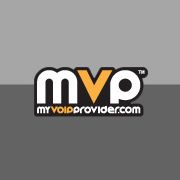 Now, just because India is international, that doesn't mean that it has to be expensive to keep in contact with friends and loved ones living there.
(PRWEB) February 24, 2013
India is a growing hotspot for international business and US immigration. Many US companies are doing business with Indian companies as the global marketplace continues to grow, and immigration from India continues to increase, with family members settling comfortably within the two continents.
Now, just because India is international, that doesn't mean that it has to be expensive to keep in contact with friends and loved ones living there. That's where VoIP phone service comes in handy.
VoIP(Voice over Internet Protocol) is the technology to make phone calls over the Internet instead of the old-fashion method of making phone calls over landlines. This Internet-based technology cuts the cost of international calling, which allows VoIP providers to offer the cheapest international rates on the market.
In honor of staying connected with friends and family living in or traveling through India, My VoIP Provider announces the best VoIP providers for cheap calls to India:
1. VOIPo
Callers who want the cheapest, most basic calling plan should look no further than VOIPo. VOIPo starts all users with 60 free international minutes in every standard service package. This is a good choice for users who want to connect with India but don't want to sign up for a specific international plan. Once the 60 minutes are used up, VOIPo still offers cheap international rates, with calls to India at $0.02/minute. These international rates are included in VOIPo's standard package, which runs for $6.21/month with a two year contract.
2. ITP
ITP is one of the best fits for users who call India regularly. ITP offers an international area code feature, which allows users to pick an international area code, and all incoming and outgoing calls to that area code become cheap local calls. This is a good option for family and friends in India who want to stay in contact with loved ones in the US. ITP also offers one of the best international VoIP plans on the market. For $24.99/month per line, residents can call to up to 60 different countries, such as Romania, the UK, and of course, India. The setup with ITP is quick, and users can keep their current phones when upgrading to their new service.
3. Axvoice
When international calling isn't needed on a long-term basis, a month-to-month plan is really helpful. Axvoice has one of the most flexible international calling plans with a month-to-month option. The month-to-month plan is only $24.99/month per line and offers unlimited international calling to 45 countries including India. This month-to-month plan is available without a contract. This is a good option for caller who only need to call India during the holidays or when a family member is away to India on a business trip. Of course, if users know that they need cheap international calling year-round, Axvoice also offers a yearly plan at $16.58/month per line with those same 45 countries available for unlimited calling.
4. BroadVoice
For $24.95/month per line, BroadVoice has one of the largest international plans with unlimited calling to over 80 countries, including India. That flat $24.95 also includes accessibility to Indian mobile phone numbers. The international mobile VoIP feature is a great tool to connect with traveling loved ones in India, or for users traveling to India themselves. BroadVoice also offers free international calling between any BroadVoice users, no matter which country the callers are calling from.
5. VoIP.com
VoIP.com offers the cheapest price for callers who know that they need to call India on a routine basis. VoIP.co's World Plan comes to $19.95/month per lines for two years and offers free 1200 international minutes per month. That's 20 hours a month to India for those long conversations between family members or business partners.
India may be thousands of miles away from the US, but it doesn't have to cost thousands of dollars each month to stay connected with friends and loved ones living in India. With cheap residential VoIP service, India never seemed so close.