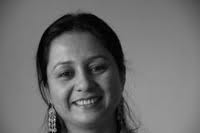 there are people constantly on the lookout for rare gems of cinemas, films that were produced with the sole purpose of making great works of art and not box office hits. We decided to add indian classic movie dvds for such discerning viewers
New Delhi, India (PRWEB) September 07, 2012
India gifts shopping online store ShalinIndia has just added a new product line to its portfolio, the classics and critically acclaimed cinemas of India. These cinemas have niche audiences and the stores often do not stock them. These cinemas include works of Satyajit Ray, Bimal Roy, Raj Kapur, Sayeed Mirza, Shayam Benegal, Govind Nihlani, Adoor Gopal Krishnan, Sudhir Mishra and others.
"We have added cinema dvd to our product line on demand of some of our international customers. Popular Indian cinemas are easily available in most video shops abroad. Critically acclaimed films have comparatively limited audiences and video shops often do not find it commercially very interesting to stock them in their libraries. However, there are people constantly on the lookout for rare gems of cinemas, films that were produced with the sole purpose of making great works of art and not box office hits. We decided to add Indian classic movie dvds to our product line for such discerning viewers", said Shalini Verma, founder of ShalinIndia.
"Some of the gems that we have put online for sale include but not limited to are Aah, Boot Polish, Barsaat by Raj Kapoor, Sesha Drushti by A. K. Bir, Anarkali by Nandlal Jashwantal, The Triology Earth, Fire, and Water by Deepa Mehta, Uski Roti by Manu Kaul, Train to Pakistan by Pamela Rooks. Films like these have even today committed audiences, though very small in number. We are identifying these kinds of movies and sourcing their dvds. These films have great stories and relate closely to human lives. The fact that their dvds also have English subtitles, they achieve universal appeal. In the past one month since we launched online sale of cinema dvds, ninety percent of our buyers have been of non Indian origin. Good cinema is universal, where ever they come from", added a beaming Shalini.
"In order to revive the viewership of India's greatest cinemas, state owned broadcasting company Doordarshan has played no small role. They have pulled out from their archives such movies where the creative expressions were at their best, refurbished and converted them into dvd format and launched them in the market. We took dvds and listed them in the global online marketplaces" said Shalini.
ShalinIndia, one of the premier online India shopping stores, specializes in selling ethnic Indian dresses, silver and gemstone jewelry from India, arts and crafts,sculptures and statues of hindu deities to customers around the world. Through an arrangement with Amazon, ShalinIndia keeps its inventory in five countries US, UK, France, Germany, and Japan. This enables ShalinIndia to reduce not only delivery time but also shipping costs for its customers. This also eliminates any fears related to customs charges were the items shipped from India. ShalinIndia also sells to small boutiques in different countries at attractive wholesale prices. Boutique owners can buy in small lots directly at the website from available inventory or place orders for larger lots.