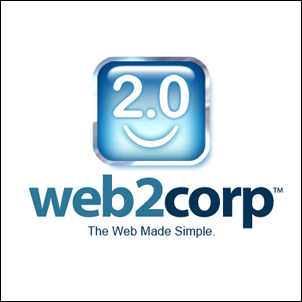 Right now I am focused on ByIndia, but you may want to tune in later this month to see a truly amazing product.
Orlando, FL (PRWEB) October 5, 2006
Web2 Corp (NASDAQ: WBTO) has completed its acquisition of http://www.ByIndia.com, adding a strategic property that it can enhance to capitalize on one of the fastest growing online communities in the world. Built by Indians for Indians, ByIndia.com has potential to dominate the search field in a country that promises to be the largest online population by 2010. The acquisition which was initiated following a limited consumer test in August, gives Web2 a rapidly growing entry in the specialized Indian market.
ByIndia has experienced a rapid climb in traffic and site rankings since Web2 initiated expanded test programs in September. The company plans to add new Web2.0 social networking , auction , classifieds , video and syndicated advertising elements to ByIndia.com over the next few weeks similar to popular web properties such as MySpace, eBay, Craigslist, YouTube, and Google's Adwords/Adsense service. The new functions have tested well with the Indian audience in limited releases and Web2 expects them to gain significant traction. "We believe we are in early with a great product," said William Mobley, Chairman and CEO of Web2 Corp. "India is a massive market that is gaining economic footing. ByIndia.com is the best product available for this audience...we plan to improve upon it. We see a Baidu-like opportunity to create the definitive community for this vast population."
Built by a small group of Indian programmers, ByIndia.com was designed to recognize the cultural and language issues of the world's fourth-largest current Internet population. The ability for Web2 to acquire such a well-conceived and constructed property had much to do with its vision for the future. The initial developers needed infrastructure (network operations and server capacity not readily available throughout India) and marketing to realize the value of ByIndia.com. "They recognized a need to step up their game in order to become meaningful to India," said Mobley. "We had a meeting of the minds. They saw where we wanted to take ByIndia.com and together we will work to take it there."
The second of three major product announcements scheduled before the end of 2006, ByIndia.com joins the previously released Chamber of E-Commerce in Web2's mission to consolidate the best of the best of today's popular sites into a simpler, more productive single product. ByIndia.com is to bring the most-used parts of MySpace, eBay, Craigslist, YouTube and Google into one seamless site with a common interface. "Why learn four or five products when you can learn one?" asks Mobley. The Chamber of E-Commerce does the same for small businesses who need a website capable of doing business. It provides everything a small business needs integrated into one easy-to-use, inexpensive package. "We are in the combine and simplify business," states Mobley. Mobley would not provide specifics about his coming product announcement, but would only say it resolves the dilemma faced by existing media companies as they transition to an Internet model. Said Mobley, "Right now I am focused on ByIndia, but you may want to tune in later this month to see a truly amazing product."
Information about ByIndia.com can be found at http://www.byindia.com
Information about the Chamber of E-Commerce can be found at http://www.chamberecommerce.com
Safe Harbor Act Disclaimer Notice is available on the web site at http://www.web2corp.com
Contact:
William Mobley
(407) 540-0452
# # #