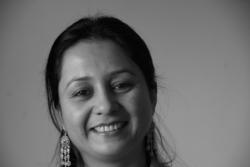 We simply moved our inventory closer to the customer. This helped us bring down our unit international shipping cost by almost 70% and thus enabled us to start free international shipping to our customers
New Delhi, Delhi (PRWEB) September 20, 2011
ShalinIndia , an online shopping company from India, has started free international shipping on all orders. The company delivers such orders at customers' doors in three to five days. "We no longer distinguish between standard and expedited delivery. Every order is now shipped under the expedited mode, and we do not charge any shipping cost from the customer", says Shalini Verma, founder of ShalinIndia.
Allaying fears that the shipping cost may have been included in the price of the products, Shalini Verma points out, "No, we have not added any shipping cost to our product prices. We simply moved our inventory closer to the customer. This helped us bring down our unit international shipping cost by almost 70% and thus enabled us to start free international shipping to our customers."
ShalinIndia signed up for Amazon's "fulfillment by Amazon" FBA program in five countries - US, UK, France, Germany, and Japan. Under this arrangement, ShalinIndia exports its inventory to Amazon's warehouses in five countries. When an item is ordered, Amazon picks, packs, and ships those orders directly to the customers in the five countries. "It has not only reduced our cost of fulfillment, it has also significantly reduced our lead-time for delivery. Ninety percent of our customers come from these five countries. Sometimes when we do get orders from other countries, we ship those orders directly from India, deliver in three to five days, and give the shipping service free. This is just to fulfill our promise of providing free expedited shipping service to our customers," explains Shalini.
Shipping cost has been the main impediment to growth of international e-commerce. With launch of free shipping service, ShalinIndia hopes to be at the forefront of Indian e-commerce merchants serving the International market. "We are exited! With our free international expedited shipping service, customers can have shopping experience almost like buying from their neighborhood store," exclaims Shalini.
ShalinIndia is an online shopping brand from India, selling mainly India's religious art & sculptures and traditional ayurvedic products as well as ethnic Indian clothes and jewelry, to International customers. Their products can be bought from their own website ShalinIndia, and also from marketplaces like amazon, ebay, bonanza, etsy, atomic mall, and webstore.
###