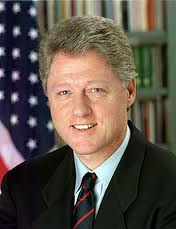 Visits by numerous personalities have lent prominence to the India Adda – impromptu visits including those by former President of USA Bill Clinton (2011) and Prime Minister of UK David Cameron (2012)
Davos, Switzerland (PRWEB) January 04, 2013
Come January and it's the annual World Economic Forum (WEF) meet time. Held at Davos, Switzerland, and a members-only meet, it is one of the largest gatherings of the world's political and industry leaders, intellectuals, and elites from across the spectrum to discuss a range of issues impacting the global economic and political landscape. Dynamic personalities, who have influenced the course of global economics and history, are all present at Davos.
The upcoming WEF Annual Meet, themed 'Resilient Dynamism', scheduled for January 23-27, 2013 in its usual style promises to be engaging with participation expected from over 2000 members.
The coming together of global minds under one roof serves as an opportune platform for nations, institutions, NGOs etc. looking for targeted audience to raise awareness about their economy, offerings and programmes respectively. India Brand Equity Foundation (IBEF), under the aegis of Ministry of Commerce, tasked with nation branding for India, has been for the last couple of years, setting up an India pavilion – India Adda at the Annual Meeting of the World Economic Forum, Davos.
The India Adda – akin to a cafe, a concept introduced by IBEF, fostering a relaxed and open environment is an inviting place visited by people with a host of objectives ranging from holding official meetings to simply visiting with an open agenda for a casual chat.
The India Adda is replete with vivid images and catchy messages on the powerful Indian economic progress of the recent past and the unique demographic advantages that fuel this Indian rise. One could find messages like, '500 Million Under 25 Years of Age', and '$35 Aakash Tablet Computer' etc. adorning the tastefully created interiors of the India Adda. Other key messaging spots like Billboards at prominent locations, Hoardings at leading Hotels, and Fully Wrapped Buses carrying India promotional messages are pressed into action.
The top layer of thought influencers and world changers can be seen at the Adda. The Government of India delegation comprising authoritative decision makers holds meetings with leaders representing other nations, institutions etc. at the Adda. The India Adda similarly witnesses meetings between leading Indian business organisations with their global peers, counterparts and members of the global media.
Visits by numerous personalities have lent prominence to the India Adda – the impromptu visits by former President of USA Bill Clinton (2011) and Prime Minister of United Kingdom David Cameron (2012) contributed to highlighting India Adda's key role of a rendezvous point for meetings and discussions.
The India Adda team has its hands full as it evolves in its efforts with its 3rd consecutive pavilion at the WEF, Davos meet in January 2013. While the string of pacy meetings and sessions coupled with delectable Indian cuisine would be a feature throughout the 5 days meet at Davos 2013, a special event, IndiAfrica, on 23rd and 24th January 2013, Wednesday and Thursday promoting the youth outreach programme, and a joint musical performance by leading Indian and African music groups are scheduled for this year's WEF Davos meet.