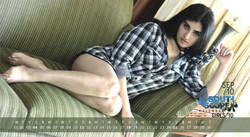 Spicing Up Lives
(PRWEB) February 28, 2010
Indian Bollywood Masala has announced its arrival though some unwatermarked quality pictures of Bollywood actress. The blog which has come in shape in less then a month has already being liked by Indian and abroad audience.
"We are here in the market to provide quality pictures of Bollywood and South Actress. And we have already started putting good work and we are committed to excel with the original and good work." A company spokesperson was quoted as saying.
The blog provides beautiful pictures of model, actress, and actors and up coming newbie of the industry. Blog has say no to "Nude" and fake pictures.
"We are here to make sure that our blog gets a universal appeal and we won't get beyond a line in term of putting the spice in your life. Our main motive is to provide some nice work and make this as entertaining space for your coming life." Mrs. Gupta said, when asked about the main motive behind the blog.
Started in February, 2010; the blog contains more then 50 posts to please its initial audience. The blog is said to have only unwatermaked pictures of different celebrities.
"We are planned to put only original pictures and as far as water marking is concerned, I would say as of now we are putting only unwatermarked pictures." The company spokesperson said in a press conference.
The blog is not providing any pictures of Hollywood celebrity as of now. The blog has been designed to suit user's interference and it is not containing any pornographic content.
The moderators have also requested to send an email to Indian.bollywood.masala(at)gmail.com for any type query regarding the blog content and advertising concerns.
"We here by also announce that we are going to promote only good sites through our blog. And we may move for our own hosting in future." Mrs. Gupta said when asked by journalist about the fourth coming plan of the company.
###