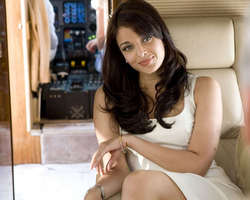 A Pure Entertainment Source
(PRWEB) March 8, 2010
Indian bollywood masala blogspot has already created ripples within one month of its inception. The blogspot which provides pictures of Indian celebs is being considered as a hot spot for bollywood hunters.
The blog has already started phasing out its rivals from the competition as the blogspot is providing only non nude and real photos of bollywood celebrities.
"As we said earlier, our main motive is to provide some quality pictures of celebrities at various functions and photo shoots. We are here to provide their lifestyle and some magazine pictures. We don't intend to provide any fake or nude pictures," a company spokesperson said.
Indain masala blogspot is considered to be the only blogspot which is spending so much money in press release about their existence and content policy.
"We have come into business for a long term. We are not here for a few months. And we are different from others in the sense that we are only providing original and good quality pictures. We are also planning to add a privacy policy within this week so as to make this blog free from any future dispute," Mrs. Gupta said on a conference.
Now the blogspot also announces a new future for their email subscribers.
"Our email subscribers will get a PDF containing whole post of each month. We have started this unique feature to attract more and more subscribers to our blogspot," Mrs. Gupta confirmed when asked about the idea behind this step.
The blogspot contains around 70 posts in a span of one month and they have added about 10 readers in email subscription, according to company officials. The blogspot has already been added to major blog directories like blogcatolog and myweblog. People are even rushing to bookmark the blogspot for the reference.
"Still I believe that we are at the foot of huge mountain, we have been asked to climb. Still we have to pass though the busy lane and have to come on the fast track of success. There is lot to be seen and learned," Mrs. Gupta said as final words for a press conference.
Visit URL for blogspot:
http://indian-bollywood-masala.blogspot.com/
# # #