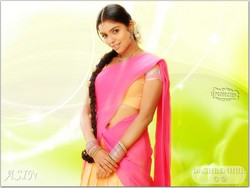 The Ultimate Source of Pure Entertainment
(PRWEB) March 19, 2010
Indian Bollywood Masala has been announcing some new features from the very day of its inception. The blogspot now announces a new feature of Month Post PDF claim.
According to official sources, whoever subscribes to the post by mail option powered by feedburner will automatically start receiving all the monthly post PDF from next month onwards.
The blogspot also announced its content policy and disclaimer earlier this week. The blogspot contains more then 130 posts in less then one month of time.
"Our main motive is to provide a pure source of entertainment without any kind of hassles and content issues. All the pictures, which have been put on the blogspot, are real and unwatermarked. We will keep on doing hard work to present the best in front of visitors," Miss Vaishali said heading in a press conference.
Indian Bollywood Masala has come out of the crowd of masala blogs with so many new features and press releases by the owners of the blogspot. The blogspot now gets more then one hundred visitors per day and it has moved to a Alexa Traffic Ranking of 9 lacks within one month.
"There is still a lot to come. We have been working hard to make it count and we will make sure that it reaches to the public in the manner we want it to reach. We are here for the long term, nothing planned for the short term," Mrs. Jain said, ending on a high note.
Blogspot web address:
http://indian-bollywood-masala.blogspot.com/
# # #