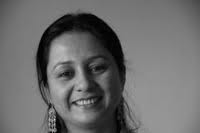 Setting up of a German support service is a small but important step to becoming a global online Indian merchant
New Delhi (PRWEB) June 11, 2013
A premier online shopping store from India, ShalinIndia has set up its support center in Gurgaon to service its German speaking customers. German customers' queries can now be answered in German language through telephone as well as email. Birgit Gairola, a native of Germany, located in Gurgaon, manages this support service.
"We are happy to start support service for our German customers. We have been selling in the German market for a few years now. We also have some German customers who live outside of Germany. Such customers would benefit from our support service. The support service is provided through emails as well as through telephones. Since Birgit Gairola, our partner who manages this service, is a native of Germany, our customers are at ease talking and communicating with her", said Shalini Verma, founder of ShalinIndia.
"As an entrepreneurial company we are extremely happy to have started this service. We have dreams of becoming a preferred merchant for global customers who want to buy Indian cultural products. Setting up of a German support service is a small but important step to reaching this goal", added Shalini.
ShalinIndia is an online merchant from India, selling Indian cultural products to global customers. The company reaches out to global customers using online marketplace platforms available in those countries as well as through its own online store. ShalinIndia's merchandize is stocked in foreign warehouses and is often customs cleared before going live online. This way, customers do not have to deal with customs themselves. It is also possible for customers to return the merchandize to the nearest representative and ask for refund. Shalin in Hindi means graceful, and ShalinIndia does everything possible to stand true to its name.