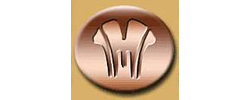 It's almost impossible to get a complete meal for $5 on Fillmore
San Francisco, CA (Vocus/PRWEB) June 02, 2011
Mehfil, a San Francisco Indian restaurant, now serves workers and residents on the go. Their takeout lunch menu, served Monday through Friday from 11 am to 3 pm at both the Folsom and Fillmore locations, changes daily and features a selection of authentic Northern Indian dishes at affordable prices—entrees cost only $5 to $6. Takeout lunch is cash-only.
"$5 lunch specials are great! The line is out the door, but goes quick. Walk in, tell them what number you want and pay cash, then you're out the other door," says John S. "Definitely a great place for quick takeout during that lunch hour."
The takeout lunch menu, which can be viewed on Mehfil's website at http://mehfilindian.com/LunchMenuTakeOut.htm, features a different selection of favorites every day, including vegetarian, chicken and red meat options. A half-and-half combination of two items is always an option. All meals come with Basmati rice. A side of naan can be added for $2. The drink selection includes juices, lassis and chai. The menu also features traditional desserts that many say makes them one of the best Indian in San Francisco.
"It's almost impossible to get a complete meal for $5 on Fillmore," says Kate F. "The specials menu changes daily so you never know what will be available but the mixed veggie curry we had the other day was perfectly spiced."
For more information about Mehfil's daily takeout lunch specials, call (415) 675-8799 or visit http://www.mehfilindianfolsomsf.com.
About Mehfil Indian Cuisine
Mehfil Indian Cuisine is an Indian restaurant that serves authentic Indian food in San Francisco. They cook with local, fresh ingredients, and their menu changes daily depending on what is in season. They offer delivery service in many neighborhoods. Mehfil Indian Cuisine has two San Francisco locations, at 600 Folsom Street and 2301 Fillmore Street in San Francisco.
###