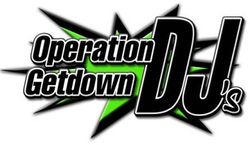 I'm very pleased with this recent acquisition. We're excited to see what new opportunities will arise!"
Palos Heights, IL (PRWEB) March 31, 2010
Operation Getdown, one of the area's leading Chicago wedding DJ, and Chicago party DJ services, announced today the acquisition of it's new domain indiana-djs.com. This highly anticipated domain acquisition will be developed into a new stand alone service site for those who are looking for an Indiana DJ service. This site will also join Operation Get Down's already large network of niche websites.
Operation Getdown's owner Steve Dykstra commented, "I'm very pleased with this recent acquisition. I've always wanted to expand our Chicago DJ services into the Northwest Indiana market, but struggled with the best way to reach out to new clients. This domain acquisition will now give us an advantage in an already competitive market. We're excited to see what new opportunities will arise!"
Indiana-Djs.com will be an exclusive website catering to those who are looking for an Indiana DJ, Indiana Wedding DJ or an Indiana Party DJ. It will feature wedding videos, customer testimonials and even a banquet hall review page. Operation Getdown will also be one of the first Indiana DJ companies that will feature exclusive online planning tools like timelines, play lists and even an online listening area. These features will allow clients to easily log in to their website and submit select information about their wedding reception or party. Both parties will benefit from this features, because it will allow the client to tell the DJ exactly what they're looking for and it will also give the DJ a game plan for the night. No longer will a client have to worry about what the DJ will play or do at their event.
Operation Getdown looks forward to this new endeavor and the new opportunities that will arise in the Northwest Indiana market. They will also continue to pursue a high level of excellence as a Northwest Indiana DJ.
About Operation Getdown:
Founded in 1999, this Chicago DJ company is committed to providing unsurpassed Chicago Wedding DJ, Chicago school DJ and Chicago party DJ entertainment for those in the greater Illinois and Northwest Indiana area. They are dedicated individuals who truly care about the outcome of their client's events. They listen closely to their clients' ideas, goals and expectations for their events, then deliver upon them. This is what sets them apart and what keeps their services in high demand. For more information on their entertainment services please visit chicagoweddingdj.org, chicagoschooldjs.com, indiana-djs.com or OperationGetdown.com.
# # #