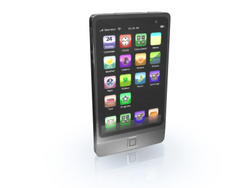 Indianapolis, IN (PRWEB) July 23, 2010
The growth of wireless devices is transforming our society. It is estimated that there are 241 million mobile phone users in the United States. This represents approximately 80% per capita mobile phone penetration. According to industry estimates, mobile phone penetration will reach 100% in the U.S. by 2013.
Smartphones are playing a significant part in this growth. A Smartphone is a mobile phone offering advanced capabilities such as multimedia playback, email, web browsing, GPS positioning, digital camera and more. U.S. sales of smartphones grew by 23% in the last quarter of 2008 and 20% in the first quarter of 2009.The premier example is the Apple iPhone™. With the average price of smartphones dropping, they will continue to make up a large part of the overall market.
Smartphone adoption creates a significant opportunity for content providers. Businesses can increase sales, improve customer service and streamline operations. Organizations can reach out to their communities, grow their membership, and give a strong push to realization of goals.
Businesses and organizations can create or maintain a competitive advantage by establishing a mobile presence. Capitalizing on the smartphone's capabilities creates distinct opportunities for Mobile Applications
Consider these advantages:
•Smartphones offer the features of a personal computer that you hold in your hand. Most users have their cell phone with them at all times.
•Connectivity - 3G provides an "always on" connection to the internet. Built-in Wi-Fi extends the capability to deal with large amounts of information.
•Mobile Web - Web sites developed for smartphones provide the same rich experience for the user as web sites accessed from a PC. The Apple iPhone™ represents 50% of all smartphone web traffic in the U.S.
•Multimedia - there are now over 10 million mobile phone subscribers in the U.S. accessing mobile video content each month.
•Mobile Applications - most smartphone manufacturers provide a rich development environment for creating applications that run on their devices. For example, Apple's iTunes App Store offers over 40,000 applications available for their iPhone and iPod Touch devices.
Narrow Gate Media is now positioned to offer the following new mobile web development & mobile application development services:
•iPhone™/iPod Touch™/iPad™ application development
•Android™ application development
•Windows Mobile 7™ application development
•Mobile Web application development
•Content Management Solutions
•Mobile Content Distribution
About Narrow Gate Media
NGM is a leading Indianapolis web design and development firm providing quality web design, web development, and internet marketing solutions for small to medium businessess and non-profits. Narrow Gate Media is located in Indianapolis, Indiana, on historic Fort Benjamin Harrison. For more info see NarrowGateMedia.com.
# # #