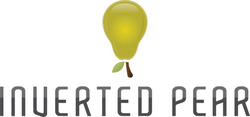 The very definition of a book is changing daily. Integrating media like animation and sound into a story presents authors endless opportunities to reach out to readers who consume content across different platforms
Bloomington, IN (Vocus) October 30, 2010
The third episode of the Indie Revolution Update focuses on the emergence of books as apps. More and more readers are downloading books as apps due to rising popularity of the iPhone®, iPad® and iPod Touch®. To address this demand, Author Solutions, Inc. (ASI), recently launched Inverted Pear – a full-service app development service.
"The very definition of a book is changing daily. Integrating media like animation and sound into a story presents authors endless opportunities to reach out to readers who consume content across different platforms," said Kevin Weiss, ASI president and CEO. "Through Inverted Pear, we will help these authors explore the full potential of their works."
Authors can choose from simple flip-book apps to full multimedia presentations featuring hand-rendered illustrations and custom sound effects. Each of the completed apps is then made available for purchase the Apple iTunes® store.
To keep up with the exciting developments within the indie revolution, log on to indierevolutionupdate.com.
About the Indie Revolution Update
The Indie Revolution Update was created to keep indie authors, readers, the publishing industry and the general public abreast of the latest developments in the indie revolution. It is a production of Author Solutions, Inc.—the world leader in indie book publishing. View past episodes of the Indie Revolution Update on YouTube; follow us on Twitter @authorsolutions; and at indierevolutionupdate.com.
###