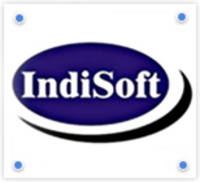 This new web portal will help homeowners get a faster answer, via their housing counselor, on whether or not they qualify for a HAMP loan
Columbia, MD (Vocus) December 15, 2009
Today, IndiSoft, LLC announced that its flagship product, RxOffice® Legal has been adopted by HOPE NOW Alliance to assist at-risk homeowners. The launch of a new web portal that will allow Department of Housing and Urban Development (HUD)-approved housing counseling agencies the ability to submit completed Home Affordable Modification (HAMP) applications for borrowers at-risk of foreclosure. Housing counselors in nine key markets will assist troubled homeowners in collecting all the required documents for a loan modification under the Making Home Affordable program. Based on the RxOffice® technology, the new HOPE LoanPort™ streamlines the process by leveraging HUD counseling agencies that provide free services to at risk borrowers. HOPE LoanPort™ assists these organizations in submitting all the required documentation and data elements needed to consider a borrower for HAMP to their mortgage servicer.
Using RxOffice® Technology platform, HOPE NOW HOPE LoanPort™ plans to help address some of the hurdles borrowers face when seeking a HAMP modification. Though over 650,000 borrowers are currently in the trial modification process, many have not submitted all the required documentation to make that modification final. This new web portal will allow counselors to help with the collection of necessary documents from homeowners, upload the completed package directly to servicers and track the status of a borrower's application.
"This new web portal will help homeowners get a faster answer, via their housing counselor, on whether or not they qualify for a HAMP loan," said Faith Schwartz, Executive Director, HOPE NOW. "The ability to help at-risk borrowers navigate more quickly through the HAMP modification process is a win-win for borrowers and the servicers committed to this program. The HOPE LoanPort™ will demonstrate that using available, secured technology and standardized application forms will make a difference in the amount of time it takes for a consumer to get the answers they are seeking and reduce costs to servicers."
Housing counselors will be able to track the progress of a homeowner's application and provide them with regular status updates, which has been a source of frustration in some cases. Additionally, this one 'port of entry' will help the industry and the government to better understand where the bottlenecks are and take steps to address them.
"This initiative reflects the tremendous collaborative effort the mortgage industry is conducting to create additional channels to assist borrowers and counselors in pursuit of HAMP modifications,"
said Camillo Melchiorre Senior Vice President of Loss Management, Radian Guaranty. Radian Guaranty is a sponsor of the pilot program.
The mortgage servicers initially participating in the HOPE LoanPort™ include American Home Mortgage Servicing, Inc., JP Morgan Chase Manhattan, GMAC Financial Services, SunTrust, PNC Mortgage and Saxon Mortgage. The HOPE LoanPort™ is expected to launch nationwide in early 2010.
HOPE NOW has long advocated the role of HUD-approved, non-profit housing counselors in helping at-risk borrowers. NeighborWorks® America is serving as a counseling intermediary, with affiliated agencies: Neighborhood Housing Services (NHS) of Chicago, NHS of Greater Cleveland, NHS of New York City and Cabrillo Economic Development Corporation in Ventura, CA. HomeFree USA is also serving as an intermediary with their affiliates located in Kansas City, West Palm Beach, Washington, DC, and Atlanta.
At-risk borrowers who have loans with the six servicers in these locations are encouraged to contact the appropriate approved counseling agency to get help.
"Indisoft's proprietary open architecture makes the technology's adoption easy, cost-effective and complementary to existing applications. The business value of improved transparency and immediate accessibility of both aggregate and transactional information increases productivity risk management." said Sanjeev Dahiwadkar, CEO of IndiSoft LLC.
"This is the highway system that will help more people get HAMP modifications, more quickly. It is a neutral and accessible site that will provide real-time aggregate reporting and status updates," said Schwartz. "While we will initially roll it out with certified housing counselors, our goal in the upcoming year is take it directly to consumers."
Visit the HOPE NOW website for additional information on how consumers can avoid foreclosure where possible.
For more information about Indisoft and RxOffice® portal, visit http://www.indisoft.us.
###