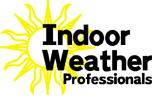 Some of the most common complaints I hear when I am in a customer's home is about Austin's allergies and humidity problems
Austin, Texas (PRWEB) September 25, 2012
Austin AC and Heating Company Indoor Weather Professionals is offering savings up to $1750 through the end of October. Total savings may include discounts, rebates, and bonus offers. Exclusive offers include a free one-year maintenance agreement with new system install and free service calls—valued at $49.95—for Austin residents.
Indoor Weather Pros stresses not only short term discounts, but long term savings associated with new, energy-efficient heating and air systems. "Our Evolution Air Conditioning products have gained popularity this year," said Gary Goucher, Service Manager with Indoor Weather Pros. "With recent utility increases, these units are the most economical in price versus savings." Most new air conditioning and heat pump systems are eligible for substantial Austin Energy rebates.
Indoor Weather Pros also offers revolving monthly deals on air conditioning and heating repair, appliance repair, new AC systems, and home furnace replacement parts. Current discounts include $250 off any new air conditioning system and $25 off repairs. For a list of monthly deals visit the Indoor Weather Pros Deals page.
Operating a heating and AC company in Austin presents its own unique set of challenges. "Some of the most common complaints I hear when I am in a customer's home is about Austin's allergies and humidity problems," said Steve Barry, Factory Trained Service Technician with Indoor Weather Pros. "We offer a wide range of Indoor Air Quality products ranging from Perfect Air filtering systems to variable speed units to UV lighting to help control these problems in your home."
---
Indoor Weather Professionals has provided quality air conditioning and heating services in Austin, Texas, since 1994. They install energy-efficient central air systems, perform heat pump repairs, and offer air quality inspections, among other in-home services. For more information visit http://www.indoorweatherpros.com.