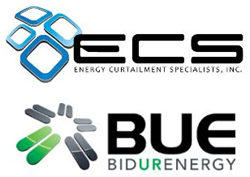 "This award will recognize the true energy champions of the industrial sector and the winners will serve as an example of best practice for the energy community on a global scale." – Allison Buethe, Coordinator of the IEC 2013 Awards
Buffalo, NY (PRWEB) August 14, 2013
Energy companies BidURenergy and Energy Curtailment Specialists Inc. announced today the new official website for the Industrial Energy Champion 2013 Awards as well as an extension until October 1st for manufacturing and industrial facilities that would still like to be considered.
Candidates may be nominated for excelling in any of three categories: Demand-Side Management, Energy Efficiency Projects, and Overall Energy Management. Any industrial or manufacturing facility exhibiting a unique or exemplary energy management strategy qualifies for the Industrial Energy Champion Award. The award winners will be grouped into either a small or large category, based on number of employees. A total of six award winners will be announced following the October 1st cutoff date, after thorough consideration of each nomination by a panel of ECS and BUE energy experts.
Nomination submissions are at no cost, and facilities may enter into any of the three categories. All facilities within the final nomination pool will receive recognition of their placement within the IEC award competition and the final winners will receive a custom designed IEC 2013 trophy and a feature on ECS and BUE website, YourEnergyBlog.com, YouTube video channel, as well as other social media and press distribution sites.
"We are looking forward to reviewing the various unique energy solutions that manufacturing and industrial facilities practice in today's increasingly volatile energy climate. This award will recognize the true energy champions of the industrial sector and the winners will serve as an example of best practice for the energy community on a global scale." – Allison Buethe, Coordinator of the IEC 2013 Awards
Submissions/nominations can be made at http://www.industrialenergychampions.com
About Energy Curtailment Specialists, Inc.: Energy Curtailment Specialists, Inc. (ECS) offers consultative, administrative, and turnkey demand response services. ECS is one of the largest demand response service providers in North America, with thousands of customers participating in its programs nationwide. ECS is currently serving markets across North America including New York, California, Texas, the PJM territory and Ontario, Canada.