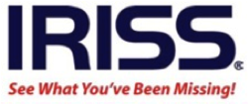 Our company stands behind our products by offering the only unconditional lifetime warranty for all of the infrared windows we produce.
Bradenton, FL (PRWEB) October 27, 2011
IRISS, Inc., the manufacturer of the world's only industrial-grade infrared windows capable of passing durability and impact requirements has completed the design assessment certification process for installation in marine and offshore electrical equipment by the American Bureau of Shipping (ABS) and are rated as rain-tight, rain-proof, drip-tight, or dust-tight when installed on a flat surface of a suitably rated enclosure.
The American Bureau of Shipping classification services are known for setting standards of excellence in marine and offshore classifications. The ABS certification process is meant to verify that materials, equipment, and machinery comply with the standards set forth by the ABS Rules they have established for complex marine structures. ABS has reviewed the technical specifications for the CAP & VP series of IR viewing panes for inspection of the materials, design, and technical merit of the products for suitability in complex structures in marine, portside and offshore applications.
The CEO of the IRISS Group of companies, Martin Robinson, remarked "that we were the first manufacturer to achieve Lloyds Type Approval (another marine certification) and now having the ABS offshore and marine ratings for the IRISS line of products is a first for an infrared manufacturer and it should come as no surprise to any thermographer who has utilized an IRISS product that our windows have been tested to actually withstand the rigors of an industrial environment. The Fixed and Stable Transmission (FAST) of the polymer lens material lends itself to the marine environment. We are serious about safety and this just goes to further prove that to the marketplace."
Being first is nothing new to IRISS, as the first manufacturer to utilize a transmissive polymer for an infrared window IRISS has always been at the forefront of research and development of infrared technology enablers since its inception as a service-based thermography inspection provider. States Robinson, "The products we produce are designed and implemented for the safety and efficiency of our own thermographers and as such I have literally stood behind my product for years. Our company stands behind our products by offering the only unconditional lifetime warranty for all of the infrared windows we produce."
As solutions providers the team at IRISS brings a multitude of experiences from world class maintenance programs together to meet the individual needs of commercial, industrial, power generation, and government maintenance programs that put the clients' needs ahead of profit margins or fixed product offerings. To obtain additional information about IRISS, Inc. and to learn more about infrared thermography technology and the use of infrared windows visit their website. http://www.iriss.com
About IRISS, Inc.
Established in 2007, IRISS, Inc. is a privately held company whose mission is to enable companies to "save time, save money and stay safe." As manufacturer of the world's first and only industrial-grade infrared windows, IRISS's end-user-designed products are the heart of efficient and safe work processes for infrared electrical surveys and thereby provide the means with which companies can reduce and eliminate the risk of arc flash to plant assets and personnel. IRISS, Inc. corporate offices are located in Bradenton, Florida, US, with additional offices located in Knoxville, Tennessee, US, Chelmsford, Essex, UK, and Melbourne, Victoria, AU.
###