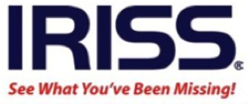 This patented design allows IRISS to utilize different infrared transmitting lens materials, which by their nature are structurally weak, but otherwise have desirable infrared characteristics
Bradenton, FL (PRWEB) February 22, 2012
IRISS, Inc., the manufacturer of the world's only industrial-grade infrared windows capable of passing durability and impact requirements announces the awarding of the US patent for the grill design used to reinforce their infrared windows.
IRISS is no stranger to innovation. In 2003, IRISS founder and CEO Martin Robinson developed the first infrared transmissive window to utilize a polymer and grill (VPFR) lens design. "This patented design allows IRISS to utilize different infrared transmitting lens materials, which by their nature are structurally weak, but otherwise have desirable infrared characteristics", said IRISS founder and CEO Martin Robinson. Robinson emphasized that: "Safety is our first priority at IRISS. Our reinforced grill designs give excellent infrared performance whilst ensuring a "failsafe" design that complies with the mandatory IP2X requirement on switchgear." The IP2X requirement specifies a maximum ½ inch (13 mm) aperture for electrical switchgear. Since apertures on IRISS grills are 11 mm, there can be no potentially hazardous access to energized components in an electrical enclosure."
The entire line of IRISS windows utilizes the reinforced (VPFR) infrared lens safety feature to ensure IRISS products maintain an enclosed and guarded condition within electrical systems and switchgear, allowing for safe inspection. Maintaining this environment ensures that the punitive portions of NFPA 70E are not invoked and also makes the inspection easier and much more cost effective.
Engineering our products to fit the requirements of our customer differentiates us from our competitors. As solutions providers the entire team at IRISS brings a multitude of experiences from world class maintenance programs together to meet the individual needs of commercial, industrial, power generation, and government maintenance programs. Putting the clients' needs ahead of profit margins and offering a client-driven, flexible product range is standard practice at IRISS. To obtain additional information about IRISS, Inc. and to learn more about infrared thermography technology and the use of infrared windows go to: http://www.iriss.com or contact m(dot)douglas(at)iriss(dot)com.
About IRISS, Inc.
Established in 2007, IRISS, Inc. is a privately held company whose mission is to enable companies to "Protect People, Profits and Equipment" As manufacturer of the world's first and only industrial-grade infrared windows, IRISS's end-user-designed products are the heart of efficient and safe work processes for infrared electrical surveys and thereby provide the means with which companies can reduce and eliminate the risk of arc flash to plant assets and personnel. IRISS, Inc. corporate offices are located in Bradenton, Florida, US, with additional offices located in Chelmsford, Essex, UK, and Melbourne, Victoria, AU.
###