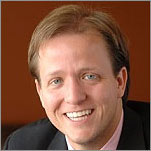 [I]n many cases, these companies have failed to train their workers on what to do when an accident or emergency occurs, and that can lead to tragic injuries and deaths.
Houston, TX (PRWEB) June 15, 2011
Safety procedures may have spared workers from suffering serious immediate injury in an explosion and fire that rocked a south Louisiana chemical plant earlier this week.
Unfortunately, not all industrial workers are as fortunate, Houston industrial accident attorney Kurt Arnold said today.
"All too often, in Texas, Louisiana and states throughout the Gulf Coast, we see plant explosions that can be traced to the reluctance of management to invest in basic inspection and maintenance of their equipment, including safety equipment," said Arnold, a partner in the Houston law firm of Arnold & Itkin LLP, a leading advocate for the rights of injured industrial workers.
"What's worse is that, in many cases, these companies have failed to train their workers on what to do when an accident or emergency occurs, and that can lead to tragic injuries and deaths," Arnold said. "Fortunately, based on initial reports, it appears that procedures were in place in this case that allowed workers to evacuate safely from the burning facility."
The Associated Press reported that a blast occurred at around 4 p.m. on June 14 at the Houston-based Multi-Chem. Corp. plant in New Iberia, Louisiana, which is located west of New Orleans. The plant stores and blends chemicals for oilfield operations.
A Multi-Chem spokesperson told the AP that the fire started in an area where the company stores chemicals in outdoor tanks. The cause of the explosion was unknown.
Although injuries were initially reported, the spokesperson, Katie Dupuis, said no workers were confirmed injured in the industrial accident.
"All of our employees are very well-trained, and we have very good procedures in place for them to get out of the building in case of something like this happening," Dupuis told the Lafayette Daily Advertiser.
The AP has reported that an initial evacuation of nearby residents within a five-mile radius was reduced to one mile. Residents were urged by local officials to stay indoors as the fire burned.
"While there may have been no immediate injuries, one of the health concerns with an industrial explosion is the lingering effects of inhaling potentially toxic chemical smoke," said Jason Itkin, a Houston industrial injury lawyer and Arnold & Itkin partner.
"Workers exposed to an industrial fire and those who live in the surrounding area need to monitor their health closely," Itkin said. "If they have suffered any negative effects from the fire, it would be important to contact an experienced industrial accident law firm that could help them secure compensation for medical treatment and other damages."
About Arnold & Itkin LLP
The workplace accident and injury lawyers at the Houston, Texas-based law firm of Arnold & Itkin LLP provide legal guidance and representation to Texas workers and their families in a wide range of cases, including those involving industrial accidents, offshore accidents, oil and gas drilling explosions, chemical plant explosions, construction accidents, warehouse accidents, hospital incidents and worksite vehicles. In 2009 alone, the firm secured more than $100 million in favorable verdicts & settlements for its clients. For more information, call Arnold & Itkin LLP toll-free at (866) 222-2606 or contact the firm through its online form.
###