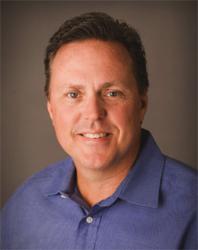 I'm excited to work with other committee members to help increase disaster response times.
Hattiesburg, MS (PRWEB) April 24, 2013
The National Demolition Association (NDA) has recently established an ad hoc committee; Disaster Response. The NDA is recognized as the authority in demolition education and public policy advocacy. The Disaster Response Committee will initially focus on the following issues:
Fully documenting the industry's capabilities in each region of the country; Establishing an internal communication network to facilitate a more rapid response to the nation's needs; Overcoming the real disincentives for the most skilled and experienced contractors to participate on a long-term basis in a response; Educating various government agencies on the capabilities of the association's membership, and how this can affect the long term success of a recovery.
"We believe that the demolition industry can do a lot more to prepare for, and participate in, the responses to large-scale disasters whether natural, or man-made. The members of the NDA are perfectly suited to provide expert and highly effective support in the aftermath of a large scale disaster like Hurricane Katrina or the attack on New York on 9/11."
"Mr. Myers was asked to participate on the Disaster Response Committee because of his comprehensive experience participating in some of the nation's largest recovery efforts. We look forward to him being an invaluable addition to the committee and its intended purpose," said Tom Stahr, Chairperson of the Disaster Response Committee and Senior Consultant at ERM Group, Inc.
Mr. Myers brings over a decade of demolitions and heavy construction experience to Rhino Demo. He has provided emergency response decontamination of the USS Cole following its bombing; provided emergency response debris clean up following Hurricane Katrina; and provided total plant demolition for Ashland Chemical, a $2.5 million project among many other notable demolition and disaster response projects.
"It's a huge honor to be appointed to the National Demolition Association's Disaster Response Committee and I'm excited to work with the other committee members to help increase disaster response times and help educate people throughout the nation on proper disaster recovery guidelines, said Ricky Myers, CEO of Rhino Demo.
About Rhino Demo
Rhino Demo - a subsidiary of RA Myers LLC, is one of the Southeast's premier demolition contractors specializing in Industrial Demolition and Environmental Remediation. They pride themselves on their impeccable safety record, as well as their Green/LEED practices (96% average recycle rate of all demolition related materials).