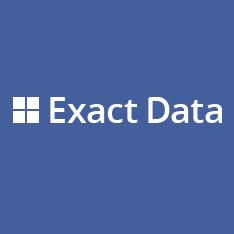 Chicago. IL (PRWEB) February 20, 2015
Exact Data, a database marketing company in Chicago, completed its regular database update and verification for February. Included in the update were industry records available in its SIC Code Lookup tool. SIC (Standard Industrial Classification), categorizes businesses into particular industries.
Every 30 days, the data broker performs updates to its database to add more records for clients to choose from when segmenting postal, email, and phone lists. More records results in larger target audiences for marketers to choose from.
Exact Data's SIC code database contains comprehensive business-to-business marketing lists with target audiences in industries such as technology, real estate, manufacturing, pharmaceutical, communications, and much more.
Examples of SIC Codes included in the lookup tool include:

"Many businesses utilize SIC codes as a way of marketing toward specific types of businesses. Our online lookup tools make it easy for marketers to browse through 54 million business records," says CEO Larry Organ.
Exact Data offers various marketing lists for all records categorized by SIC Code. Campaigns can be launched via email marketing, telemarketing or direct mail. To learn more about the company, call 877.440.3282.
About Exact Data
Exact Data is a Chicago-based multi-channel marketing company with regional offices across the United States. The company offers integrated marketing services including B2B and B2C lists containing postal, email, and telephone contacts, data append and hygiene services, as well as pay-per-click social media advertising.
Exact Data was founded in 2001 and operates as a subsidiary of Exact Data LLC. For more information, call 877.440.3282.