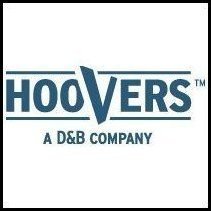 Austin, TX (PRWEB) March 17, 2009
Hoover's, Inc. today announced that its Handbook of Industry Profiles 2008: Analysis and Trends for 300 Industries has won the Gold in the 2009 Axiom Business Book Awards.
The Axiom Awards, now in their second year, are presented by Jenkins Group Inc., a Michigan-based book publishing company that has operated the Independent Publisher Book Awards since 1996. The Axiom Awards are designed to bring increased recognition to the best business books published each year for the North American market.
Hoover's Handbook of Industry Profiles won the top spot in the Business Reference category. The book was a joint effort among editorial teams from both Hoover's and its First Research division. First Research, which specializes in industry intelligence, was acquired by Dun & Bradstreet in 2007. Perfect for small business owners and business managers, Hoover's Handbook of Industry Profiles 2008 gives readers an overview of the business-shaping trends in a particular industry, as well as insight into issues affecting their customers and partners.
About Hoover's, Inc. - The Fastest Path To Business™:
Hoover's, a D&B company, provides its customers with insight and actionable information about companies, industries and key decision makers, along with the powerful tools to find and connect to the right people to get business done. Hoover's provides this information for sales, marketing, business development, and other professionals who need intelligence on U.S. and global companies, industries, and the people who lead them. Hoover's unique combination of editorial expertise and one-of-a-kind data collection with user-generated and company-supplied content gives customers a 360-degree view and competitive edge. This information, along with powerful tools to search, sort, download and integrate the content, is available through Hoover's (http://www.hoovers.com), the company's premier online service. Hoover's is headquartered in Austin, Texas.
# # #