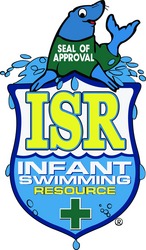 Sometimes, everything we do is not enough to keep a child from drowning. Even with alarms, door locks, pool fences and supervision, children can escape from protective care and find themselves in trouble
Ft. Collins, CO (Vocus) May 19, 2010
Infant Swimming Resource (ISR, http://www.infantswim.com ), the safest provider of Self-Rescue swimming lessons for babies and toddlers from six months to six years old, today announced it will now be offering lessons in Ft. Collins, CO, beginning in June 7, 2010.
"Sometimes, everything we do is not enough to keep a child from drowning. Even with alarms, door locks, pool fences and supervision, children can escape from protective care and find themselves in trouble," says Jenni Matheson, Infant Swimming Resource certified Master Instructor. "At ISR, we arm children with the skills to survive if they were to accidentally end up in the water alone."
ISR integrates survival swimming skills that are developmentally appropriate for young children, teaching them to save their own lives, while building the confidence that can lead to a lifetime of fun in and around the water. For more than 40 years, ISR has successfully provided Self-Rescue swimming lessons to more than 200,000 infants and young children.
The ISR lesson experience is a comprehensive six-week program where each lesson is customized for the child as they are safely guided through the learning process. Six months to 12 months - infants learn to hold their breath under water, roll onto their backs and float unassisted. One year to six years - learn how to hold their breath underwater, swim with their head down and eyes open, roll onto their back to float, rest, and breathe, and roll back over to resume swimming until they reach the side of the pool and can crawl out. Once skilled, children practice these techniques fully clothed.
Two Locations:
ISR SWIM SCHOOL
Jenni Matheson – Jens Trumpa
(808) 393-6319
info(at)ISRswimschool(dot)com
http://www.ISRswimschool.com
1. The Fort Collins Club
1307 East Prospect Road
Fort Collins, CO 80525
2. Cambria Suites
2921 Harmony Road
Fort Collins, CO 80528
About Infant Swimming Resource:
Founded in 1966, Infant Swimming Resource (ISR) is nationally recognized as the safest provider of survival swimming lessons for children six months to six years of age. With a passionate focus on baby swimming safety, and as the nation's only behaviorally-based swim instruction program, ISR designed its program for parents who are dedicated to their child's safety, education and developmental needs. Our emphasis on ensuring that not one more child drowns is founded on Dr. Harvey Barnett's Self-Rescue training, proven to help young children survive in a drowning scenario. ISR's nationwide network of highly qualified, certified Instructors has successfully trained more than 200,000 babies and toddlers and delivered more than seven million lessons with a 100 percent safety and survival rate, with zero injuries and 790 documented cases of a child's Self-Rescue using ISR techniques. For more information on ISR, water and swim safety or to find an instructor in your area, please visit http://www.infantswim.com.
Media Contact:
Melody Callaway
720-939-0476
m.callaway(at)infantswim(dot)com
###