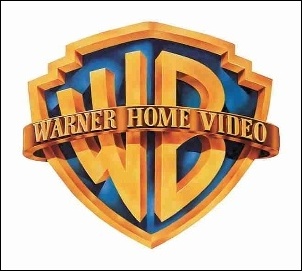 La Mujer que Yo Perdi
BURBANK, Calif. (PRWEB) April 24, 2007
The recent April 10 release was made possible through a partnership agreement between Warner Home Video and Peliculas Rodriguez and comes at the footsteps of a month-long celebration in memory of the larger than life Pedro Infante. Each re-mastered film on DVD is loaded with extra features, such as musical sing-a-longs, subtitles in English, Spanish, French and Portuguese as well as featurettes with interviews, and is now available, for the first time ever in the US, in major retailers, bookstores, online stores and also places that cater to the growing US Latino consumer.
Eleven of the twenty-three titles were released by Warner Home Video on April 10th, 2007, with an SRP of $14.98; among the titles included is the popular "Trilogy of Bittersweet Poverty" ("Nosotros Los Pobres," "Ustedes Los Ricos," and "Pepe, El Toro"), "El Seminarista," "Cuando Lloran los Valientes," "Las Islas Marias," "Dicen que Soy Mujeriego," "El Seminarista," "La Mujer que Yo Perdi," "Sobre Las Olas," "Angelitos Negros," and the documentary "Asi era Pedro Infante," which features scenes from the Golden Globe(R) Award winning film "Tizoc" that garnered Mr. Infante a Berlin Festival Silver Bear Award as Best Actor -- given to him posthumously.
To complement the release of such classic films on DVD, Warner Home Video has launched a special website (http://www.warnervideo.com/coleccionpedroinfante), in both English and Spanish, with a synopsis and movie clips of each film that encompassed the PEDRO INFANTE COLLECTION.
A prolific artist who performed in over 60 films and recorded over 365 songs, Pedro Infante is one of the most captivating personalities of all time whose rabid fan base surpasses millions worldwide. A timeless icon, Pedro Infante continues to inspire countless contemporary performers, from Mexican crooner Luis Miguel, to Latin crossover sensation Juanes, to the 2007 World Music nominee Lila Downs. Mr. Infante's death at age 40 in a plane crash on April 15th, 1957 triggered a national day of mourning in Mexico for their Idolo de Guamuchil. Numerous tributes are now taking place throughout the United States, Mexico and Latin America to honor the 50th anniversary of Infante's untimely passing.