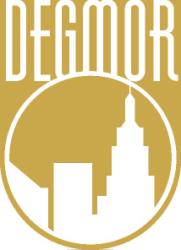 New York City, New York (Vocus/PRWEB) December 09, 2010
Degmor, Inc., an environmental hazard specialist firm based in New York City and offices in Jupiter, Fl is pleased to announce they have established a new medical division, Degmor Health. The new department will focus on hazard remediation and infection control issues associated with construction and renovation projects in health care facilities.
According to a company spokesperson, the new division will provide critically needed services to assist health care providers in managing health and safety in areas at high risk for exposure to superbugs. "We're very proud of the highly trained personnel who staff our new division and their advanced expertise in infection control, our Critical Point Cleaning Program, and infection control risk assessment (ICRA)," says Morris Napolitano, President of Degmor.
Studies have revealed that germicidal cleaning agents utilized in health care facilities fail to eliminate many of the dangerous microbes that settle on hospital surfaces. Degmor, Inc. uses Ultra-D™ Technology in a Critical Point Cleaning process that has been proven superior in destroying surface microorganisms in high-risk areas. "Ultra D technology will disinfect a room and everything in it, including the equipment, the furnishings, computers, phones, and airborne contamination. The technology effectively concentrates on and eliminates biofilm." The technology is EPA registered.
The new health care division at Degmor, Inc. will focus its efforts entirely on working to help reduce the number of hospital acquired infections (HAIs) in facilities throughout the nation. Hospital acquired infections represent a significant cost to the health care industry in the United States and result in thousands of deaths annually. The Centers for Disease Control and Prevention estimate that reducing the level of HAIs by 70 percent could save hospitals and other long-term care facilities over $2 billion annually.
Degmor, Inc. offers a variety of damage assessment, decontamination and remediation services to clients who are concerned about infection control in the patient environment and exposure risks for caregivers and employees.
To learn more about Degmor, Inc. or to request a consultation, contact Danny Fontana at 212 431 0696 or email:danny(at)degmorinc(dot)com.
# # #