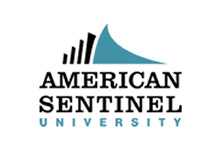 There is a growing demand for infection prevention and control specialists. Academic training is in high demand, so earning a certificate in this field will give health care professionals an edge in dramatically lowering infection rates.
Aurora, Colo. (PRWEB) November 08, 2012
Health care-associated infections (HAI) are a growing problem in health care facilities. Infections such as Clostridium difficile cause a cascade of problems from delayed discharges, readmission to hospital, additional at-home care, increased costs for health care and even death and have resulted in a growing demand for educated and certified infection prevention and control specialists (IPs).
Irena Kenneley, Ph.D., APRN-BC, CIC, adjunct member of the nursing faculty at American Sentinel University, which offers the only online Infection Prevention and Control Certificate program, notes that 34 states now require hospitals to publically report their rates of infections, and that number is expected to increase. Published studies indicate that health care facilities with trained IPs on staff have lower health care-associated infections.
Although C. difficile can be contracted in the community, the highest risk of transmission is in a hospital or other setting where health care is delivered. According to the Centers for Disease Control (CDC), one quarter of patients who first show symptoms of C. difficile infections are in an acute care hospital. The remaining three-quarters can trace their first symptoms back to when they were in a long-term care facility or to visits to doctors' offices or clinics.
Cause for Concern
Each year C. difficile can be attributed to an estimated 14,000 deaths in the United States, a number equal to the total number of seats in the 1st Mariner Arena in Baltimore, Md.
The U.S. Department of Health and Human Services launched an action plan in 2009 to reduce six high-priority infections, including C. difficile infections, aiming for a 30 percent drop by 2013.
Health care professionals with an Infection Prevention and Control Certificate will play a critical role in this initiative, as facilities need specialists with demonstrated competence in all facets of infection prevention and control programs.
Dr. Kenneley points out that the credential is becoming increasingly recognized and many health care organizations now look to hire educated and certified IPs. Colorado, New Jersey and Nevada are examples of three states that have passed laws mandating that individuals be certified in infection prevention and control.
In New Jersey a condition of employment is that the person overseeing an infection prevention program in acute care and ambulatory settings have certification, while Nevada facilities are required to have one certified IP per 100 beds.
Preventing the Spread
Dr. Kenneley shares tips for combating the spread of C. difficile in the heath care facility.
Patients with C. difficile must be identified as early as possible. Patients who are experiencing watery diarrhea (three or more episodes per day), fever, abdominal bloating and cramping, should be isolated and tested for the bacteria as quickly as possible.
She recommends contact isolation, which includes wearing gloves and gowns while in a patient's room, can help reduce the infection spread to other patients. Single rooms are ideal, but if sharing is necessary, patients with C. difficile should only share with another patient who also has the infection.
Hand Washing is Key
While studies have consistently shown that hand washing is the most effective tool in preventing the spread of infection, some health care workers are still not washing their hands at appropriate times, consistently nor effectively.
A Morbidity and Mortality Weekly Report issued by the CDC in 2002 indicates that adherence to proper hand washing ranges from five percent to 81 percent.
The common reasons given for not adhering to guidelines include location of sinks not being convenient, lack of time and the mistaken belief that wearing gloves makes hand washing not necessary.
Dr. Kenneley says that the basic rules for hand washing starts with the most obvious: All personnel must wash their hands before and after touching a patient, after using the bathroom and before handling food or feeding a patient.
If gloves are worn, hands must be washed after removing the gloves. If using sterile gloves, hands must be washed both before putting them on and after taking them off.
Hand hygiene is not necessarily performed with soap and water alone. Alcohol-based hand rubs that do not require rinsing are often preferable to soap and water. The general rule of thumb is if your hands are not visibly dirty, a hand rub should be used.
Other Points to Remember
-When washing hands, do not forget frequently overlooked areas, such as the thumbs, between the fingers and bases of the fingernails, whether using soap and water or a hand sanitizer.
-When using soap and water, be sure to pat dry (never rub) your hands thoroughly. If your skin is prone to dryness, apply lotion to prevent cracking. When using a sanitizer, it is essential to allow the rub to dry before touching anything.
-Chipped nail polish and artificial nails can contribute to spreading bacteria. Rings are also dangerous for the spread of infection. According to the CDC report, certain types of bacteria can remain beneath a ring for several months.
Be Proactive
Dr. Kenneley stresses that encouraging good hand hygiene may require changes in the physical environment of the hospital unit or clinic. The ideal environment would have a sink by every patient's and examination room door. In an older facility, this may not be practical, but when renovations or changes are being made, it should be suggested that convenient sinks be made a priority.
She adds that hand hygiene rub dispensers also should be available beside all patient and clinic doors, along with signs encouraging everyone – including visitors and patients – to clean their hands upon entering and leaving the room. Their presence can often trigger the thought that hand washing is necessary.
Each year millions of patients contract infections in health care settings. Dr. Kenneley points out that IPs have the necessary skills and knowledge to lead nurses and clinicians as a team to improve facility efforts for preventing and controlling infections.
"There is a growing demand for infection prevention and control specialists. Academic training is in high demand, so earning a certificate in this field, coupled with practical experience, will give health care professionals an edge in dramatically lowering infection rates, and in some cases preventing infections," adds Dr. Kenneley.
For more information or to register for American Sentinel University's Infection Prevention and Control Certificate, visit http://www.americansentinel.edu/health-care/infection-prevention-and-control-certificate.
About American Sentinel University
American Sentinel University delivers the competitive advantages of accredited online nursing degree programs in nursing, informatics, MBA Health Care, DNP Executive Leadership and DNP Educational Leadership. Its affordable, flexible bachelor's and master's nursing degree programs are accredited by the Commission for the Collegiate Nursing Education (CCNE). The university is accredited by the Distance Education and Training Council (DETC). The Accrediting Commission of DETC is listed by the U.S. Department of Education as a nationally recognized accrediting agency and is a recognized member of the Council for Higher Education Accreditation.
# # #