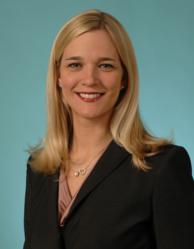 Women who are obese, have excessive hair growth, infertility or irregular periods are likely to have PCOS.
Providence, Rhode Island (PRWEB) September 01, 2011
Polycystic ovary syndrome (PCOS) is a condition that impacts a woman's endocrine (hormonal) system, and in turn affects body functions such as the reproductive system. "Among other serious health problems, PCOS can cause infertility," explains Kerri L. Luzzo, MD, reproductive endocrinologist at the Reproductive Science Center in Providence, Rhode Island. "Facts about PCOS are not readily circulated. As a fertility specialist, exposed on a daily basis to the heartache of infertility, I fully support a month dedicated to increasing awareness about this condition," says Dr. Luzzo.
Women with PCOS usually have a normal uterus and fallopian tubes, but their ovaries sometimes contain many small follicles or cysts. The eggs contained in these follicles don't grow normally and shrink into cysts.
This type of cyst is not an indication of ovarian cancer. However, the cysts produce androgens, hormones that lead to an imbalance in the woman's entire system. This imbalance affects her ability to conceive and can lead to conditions such as diabetes and high blood pressure. Women with PCOS rarely ovulate and consequently are unable to conceive without reproductive assistance.
Not all women with PCOS have the same symptoms. Some may notice outward signs such as irregular or absent menstrual periods, acne, weight gain or difficulty losing weight, male pattern baldness or thinning hair on the scalp, and hair growth on the face, back, or chest.
Women who do not have a menstrual period for more than 6 of any 12 months should see a physician to evaluate for PCOS and other potential endocrine disorders. The exact cause of PCOS is not fully understood, but it involves interactions between hormones produced by the brain, androgens produced by the ovaries, and insulin. Symptoms, including infertility, can be treated. Making lifestyle changes, especially nutritional and exercise habits, is a crucial part of treatment since insulin resistance is believed to play a key role in PCOS. Along with these lifestyle changes, treatment through assisted reproductive therapies can improve the chances of conception.
In addition to examination of the female partner, a first step in infertility treatment will be semen analysis for the male partner to rule-out a male factor infertility condition. Overweight women will be advised to begin a healthy weight-loss program before or during infertility treatment. (Studies have shown that some women experience spontaneous return of their ovulation and regulation of their cycles by simply losing weight through healthy eating and exercise.)
Other women may need the assistance of ovulation-inducing fertility medications. Treatment with these medications requires close monitoring by examination and ultrasound, both of which are provided at Dr. Luzzo's Rhode Island clinic. Ovulation induction can be followed by intrauterine insemination (IUI) or in vitro fertilization (IVF). IVF related procedures (egg retrieval and embryo transfer) are provided at the Reproductive Science Center's Lexington, Massachusetts IVF Center.
To date, physicians have not found a way to determine which girls may develop PCOS after the beginning of menstruation. However, family history of obesity, diabetes, or infertility can be important indicators.
The earlier a young woman is diagnosed and begins managing PCOS, the less likely are long-term complications such as infertility, heart disease, hypertension, and diabetes. Keeping family physicians and gynecologists informed about symptoms and following treatment plans helps the patient manage the disease.
In addition to other conditions causing infertility, the Reproductive Science Center in Providence Rhode Island treats women with PCOS who may benefit from reproductive assistance. The Providence fertility clinic is a branch of the Reproductive Science Center of New England, established in 1988. RSC New England's medical expertise and assisted reproductive technologies have resulted in the birth of more than 30,000 babies in the past 23 years. Reproductive Science Center of New England is a member of the national network of Attain Fertility Centers.
###