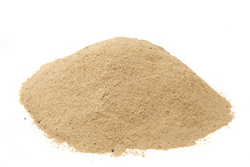 These kids will be playing on the same materials that the Angels play on in Phoenix during spring training and in Anaheim during the official season
Phoenix, AZ (PRWEB) July 12, 2010
Future All-Star hopefuls at the Santa Ana Boys and Girls Club in Santa Ana, California will get a leg-up on the competition after their baseball and softball fields are refurbished on Tuesday, July 13, 2010, during Major League Baseball's All-Star Week. Stabilizer Solutions, Inc., a soil technology company, has donated approximately 80 tons of their patented Stabilizer® Pro Red Infield Mix to help the Magical Builders charity improve the field and give the children the advantage of playing on the same field as their current baseball heroes.
"These kids will be playing on the same materials that the Angels play on in Phoenix during spring training and in Anaheim during the official season," said Stabilizer Solutions President Jon Hubbs. "This infield mix is stabilized with an organic soil binder that controls moisture and dust, reduces field maintenance costs and reduces injuries from slipping."
As well, Stabilizer Solutions, Inc. donated 26 tons of Stabilizer® Pro Red Infield Mix and 3 tons of Stabilizer® Ballyard Clay to the Angels and MLB All-Star Complex at Pioneer Park – a donation totaling over $8,000. This is the first year that Stabilizer Solutions has participated in All-Star Week, but plans are already underway for next year's event. "We hope to make this an on-going tradition," said Hubbs. "As a supplier to the Angels Baseball Foundation, we're committed to participating in more initiatives that will keep our youth living active lifestyles."
Stabilizer Solutions products are used in stadiums and ballparks around the world. To find out more, visit http://www.stabilizersolutions.com.
About Stabilizer Solutions, Inc.
Stabilizer Solutions, Inc. is a family-owned company that specializes in the advancement of natural soil and crushed stone for athletic, equestrian and landscaping purposes. In business since 1982, Stabilizer Solutions, Inc. has developed and patented many groundbreaking soil technology products, including the first organic soil binder known as Stabilizer®. This organic soil binder is credited with creating the Stabilized Decomposed Granite and Crushed Stone category and is the organic soil binder used on more natural pathways and driveways worldwide than any other product. The company also created the first Stabilized Infield Mix for baseball and softball, as well as the first Waterless Mound Clay and Infield Mix, known as Hilltopper®. Along with StaLok® Fiber, the leading Fiber Reinforced Natural Turf, the company's products perform beyond standards for many of the world's most elite projects. For more information, please visit http://www.stabilizersolutions.com.
###