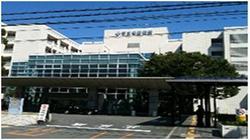 (PRWEB) October 7, 2010
INFINITT Japan recently signed a contract with Ikeda City Hospital in Osaka, Japan to provide INFINITT PACS, INFINITT RIS, Report System and Image Portal.
Founded in 1951, Ikeda City Hospital operates 364 inpatient beds and 11 medical departments. The hospital has been voted one of the most trusted hospitals based on its medical facilities, management, and services in the Southwestern region of Osaka.
Despite fierce competition, INFINITT Japan was able to win the contract on the strength of its Research & Development and integration capabilities. Japanese medical facilities tend to use different vendor solutions for different departments, and therefore experience system integration difficulties and high operation costs. Therefore, Ikeda City Hospital placed a high value on INFINITT's seamlessly integrated PACS and RIS solutions and competitive pricing. The system will be completely installed by the December of this year, and it will officially go live in March of 2011.
This is the very first contract INFINITT has signed for RIS in the Japanese market. INFINITT RIS is a web-based Radiology Information System that's comprehensive and customizable, which includes workflow-enhancing features, designed from the user's point of view. It has been developed in 2004 and has been actively sold in the US market. As the very first site for RIS and integrated PACS, Report System, and Image Portal, this site will strengthen INFINITT Japan's reference network for the new products and provide a foundation to improve and upgrade the products to suit the needs of Japanese customers.
"The Japanese Healthcare IT market is growing extensively and therefore we are striving to research and develop our solutions to be customized for Japanese users according to their needs and wants," said Sun Joo Lee, Chief Executive Officer of INFINITT. "We are determined to provide the best products and services and to be recognized as a major player in the market by enabling high-efficiency and low-cost solutions with superior integration capabilities."
About INFINITT
INFINITT is an enterprise imaging and information management solution and service provider based in Seoul, South Korea with more than a decade of experience in the PACS industry. INFINITT offers a true single database RIS/PACS/3D solution, designed for unbeatable value, scalability, flexibility, and ease of integration. INFINITT has been expanding its RIS/PACS capabilities with Advanced Visualization and analysis tools for clinical specialties such as Cardiology, Digital Mammography, CT Colonoscopy, Lung CAD and Fusion Imaging. INFINITT's proven PACS software is in more than 2,000 hospitals and institutes in 25 countries worldwide.
For more information, visit the INFINITT website at http://www.infinitt.com.
###