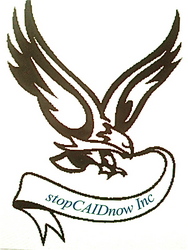 This Is The Time Pain Has No Gain
West Chester, PA (PRWEB) February 14, 2011
Cleveland Clinic is one of the largest and most respected hospitals in the world, ranked as the fourth best hospital in the nation according to the most recent U.S. News and World Report. Since its establishment, Cleveland Clinic and Cleveland Clinic Children's Hospital has offered world-class care to pediatric patients, striving to provide superior care to children with the most serious diseases and complex conditions.
Autoinflammatory diseases are classified as disorders that result from the immune system attacking the body's own tissue, leading to increased inflammation. Unexplained rashes, swelling, or reoccurring fevers can send worried parents to their pediatricians for referrals to various specialists like dermatologists, ENTs, or allergists to name a few. Unfortunately, in some cases the children are misdiagnosed and the symptoms do not improve because autoinflammatory diseases are relatively new and many health care professionals are still learning about emerging diagnosis and treatment modalities. As a result, these parents are faced with a sense of emotional stress and helplessness as their children continue to struggle.
A plethora of publications and educational resources exist for adult autoinflammatory diseases. In comparison however, very few resources are available for pediatric specialists. As a result, knowledge and practice gaps exist among practitioners that can lead to conflicting diagnosis and further parents' frustrations. Therefore, physicians need additional training and education to improve pediatric patient care, and ultimately reduce the numbers of misdiagnosed cases so these young patients get the care they need sooner.
To address this need, Cleveland Clinic has partnered with StopCAIDnow for the initial seed funding to launch a multifaceted physician education program. This program will commence with a ten-part, web-based CME series with dedicated modules for various StopCAIDnow childhood autoinflammatory diseases including early-onset Blau syndrome. In addition, Cleveland Clinic will develop educational CDs and reference materials to distribute to physicians with vital medical information as well as a hyperlink to the aforementioned educational series web portal. This multi-phased approach is designed to advance practitioners' knowledge and competencies to diagnosis and manage childhood autoinflammatory diseases. Our ultimate goal is to improve outcomes for children struggling with these rare disorders.
###