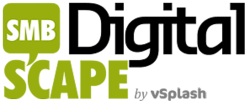 vSplash estimates the value of the revenue opportunity for helping U.S. florists improve their digital presence to be $200 million.
Lyndhurst, NJ (PRWEB) February 13, 2013
According to vSplash's ongoing SMB DigitalScape research, local florists have sub-optimized digital presence assets, making it difficult for mobile and online consumers to discover, engage and transact business with them this Valentine's Day. According to the SMB DigitalScape audit of 15,493 U.S. florist websites, 74 percent are not mobile optimized, 51 percent lack a shopping cart feature and 78 percent have no Facebook link on their home page.
This is significant, as the National Retail Federation estimates $18.6 billion will be spent on Valentine's Day 2013, with 37 percent of Valentine's Day consumers planning to buy flowers. According to the NRF's annual Valentine's Day consumer study, 26 percent of Valentine's Day shoppers will buy gifts online, 41 percent of smartphone owners will use their handhelds to shop for gifts, and 47 percent of tablet owners will use their devices to purchase items and research gift ideas.
"Our SMB DigitalScape data continues to demonstrate that small and medium-sized businesses, regardless of industry segment, are challenged to capitalize on mobile and social commerce opportunities," said Neal Polachek, industry analyst and vSplash advisor. "This represents a significant opportunity for the digital media and marketing services providers that can help local florists and other SMBs bring their digital presence up to best-practice standards."
vSplash estimates the value of the revenue opportunity for helping U.S. florists improve their digital presence to be $200 million, $162 million of which is from the existing base of florists with websites, and $38 million from florists who do not currently have websites.
Additional findings from the SMB DigitalScape audit of U.S. florists are available at http://www.digitalscape.info/rainingroses/.
Infographic available: http://www.digitalscape.info/wp-content/uploads/2013/02/Valentines-day-infographic.pdf .
SMB DigitalScape's empirical data are derived from a growing sample of more than 10 million SMB business listings and over 2 million SMB websites worldwide. Each SMB DigitalScape audit analyzes over 90 presence and commerce parameters, generating a granular, comprehensive picture of the characteristics and capabilities of SMB websites.
About vSplash
Based in Lyndhurst, New Jersey, vSplash is a leading global provider of digital media and commerce solutions to SMB and local marketing aggregators. Using its trusted market data and analytics, vSplash identifies actual SMB needs, which represent real revenue opportunities for its partners. vSplash helps its partners capitalize on market opportunities by delivering scalable Web-based marketing, advertising, directory, commerce and fulfillment solutions for corporations, educational institutions and governments worldwide. vSplash leverages global resources and expertise deployed around the world to produce more than 10,000 forms of digital media each month.