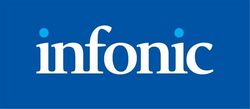 Many document management tools available today make life more difficult for the SME because they are designed for large organisations and are therefore overly complex
(PRWeb UK) August 11, 2009
Small businesses can reduce the amount of paper they use, increase productivity levels and cut storage costs with a new document management (DM) tool from information management specialist, Infonic, http://www.infonic-document-management.com. Document Manager™ Business Edition is the first product of its kind to provide SMEs with scalable enterprise quality DM that is tailored to their needs and budgets.
Document Manager™ Business Edition is a cost effective offering which enables SMEs to scan and archive all incoming paper documents as well as index the contents. Searching for, and retrieving, business critical documents at a later date is then quick and easy. Users can also add virtual 'Post It' style notes to enhance document text, and there is a version control system that ensures there is only ever one 'live' document version in use. Centralising electronic document storage and streamlining business processes makes it quicker and easier for staff to capture, store and find relevant material. It also reduces the amount of costly office space required for filing cabinets.
James Adie, EMEA channel director for Infonic's Business Edition products, explains: "Document Manager™ Business Edition ticks all the right boxes for many small businesses. Staff are more productive because information is readily available. And, by enabling the 'paperless office', the need for space-consuming filing cabinets is reduced, and SMEs can contribute towards protecting the environment."
Infonic's new product is based on the successful Infonic Document Manager™ Enterprise Edition, which was launched nine years ago as a document storage and workflow tool for large corporates. Components that are not required by small businesses have been removed to provide an offering that is affordable and relevant to the challenges faced by SMEs. Document Manager™ Business Edition helps SMEs eliminate cumbersome paper storage and improve their business processes to deliver a rapid return on investment. The product is relevant for most SMEs across a wide range of vertical sectors.
The simplicity of Document Manager™ Business edition makes it easy to install and learn to use. It is also straightforward to scale up as organisations grow.
"Many document management tools available today make life more difficult for the SME because they are designed for large organisations and are therefore overly complex," confirms Adie. "Document Manager™ Business Edition has been developed so that Infonic can offer its five-star technology to small businesses in a format that is relevant to their requirements and at a price that is cost-effective."
Additional benefits offered by Infonic Document Manager™ Business Edition include: increased provision for disaster recovery; improved legislative compliance as a result of audit trails; and file encryption to ensure data security.
Pricing for Document Manager™ Business Edition starts at £2,515 for five users, rising to £4,050 for 15 users, after which the product is upgradeable to Enterprise Edition. Licenses can be purchased in increments of five, to a maximum of 15. It is available through Infonic's distribution channel partners, which includes Konica Minolta.
About Infonic:
Infonic creates unique Document Management solutions that help deliver the paperless office and drive business efficiency.
The business is made up of four divisions, each centred around a suite of products. The divisions, or business centres include:

Document Manager™ - document management solutions to help businesses streamline processes and accelerate workflow.
Geo-Replicator - software to help businesses with users in geographically distributed locations to communicate more effectively.
Attendance Manager - a flexible attendance management solution, used by more than 70 UK colleges and universities. The system flags up attendance and retention problems.
Sentiment - linguistic processing technology for accurately analysing digital news coverage.
The key benefits of Infonic's solutions are to:

quickly increase ROI on existing enterprise software installations
significantly improve personal and organisational productivity
enhance the speed, accuracy and ease with which people work.
The company's software solutions support workers across global markets, including government, maritime, military, finance, legal, pharmaceutical and educational organisations.
Infonic's document management website can be found at http://www.infonic-document-management.com
For further information please contact:
Katrina Suppiah/Kate Alexander, Publicité
Tel: + 44 (0)20 8543 6582 / +44 (0)20 8543 8481
###