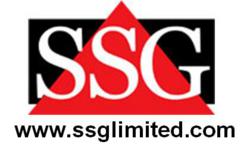 Richardson, TX (PRWEB) June 30, 2011
The recent explosion of data moving outside the traditional enterprise and residing with business process outsourcing vendors, with trading partners and suppliers, or in the Cloud, create an enormous "extended" enterprise data integration challenge. In recognition of their ability of solving these challenges, SSG has been selected by Informatica Corporation in the US to join the INFORM Channel Program.
"We are now delivering complete solutions, including software and services, addressing our clients' extended enterprise data integration challenges," said Paul Scott, Data Management and Integration Practice Director at SSG, Ltd. "To do this, we have purposefully formalized our Channel Partner and Implementation Partner relationships with Informatica, the clear market leader in Data Integration. Informatica is a recognized 'Leader' in three Gartner Magic Quadrants: for Data Integration, Data Quality and Master Data Management, as well as a recognized 'Leader' in Forrester's Information-as-a-Service and Data Quality Waves. Working with Informatica will enable us to deliver their world class software products and our expert services encompassing extended Enterprise Data Integration, Data Quality, B2B Data Exchange, Application Information Lifecycle Management, Master Data Management and Cloud Integration."
"Informatica's partner program, INFORM, enables leading technology companies to engage directly with Informatica to deliver robust enterprise data integration solutions that allow customers to gain competitive advantage from their diverse information assets," said Cindy Baptiste, director, Worldwide Channel Programs at Informatica. "Bringing SSG, Ltd. into our INFORM Channel Program will provide customers with SSG's depth of real-world data management and data integration expertise, as they help Informatica continue to expand the overall solution ecosystem for benefit of our mutual customers. The Informatica INFORM Channel Partners combine their own value-add offerings with the full range of Informatica products and implementation best practices to offer customers robust solutions and accelerated ROI."
About SSG, Ltd.
Founded in 1997, SSG, Ltd. is a Dallas-based Oracle Gold Business Partner and Informatica Business Partner specializing in Billing and Revenue Management (BRM), Business Process Management (BPM), Data Management & Integration (Informatica Platform), Business Intelligence (BI) and Custom Software Development. As a software professional services firm, SSG specializes in building trust-based partnerships and solving complex problems in business-critical applications for our clients. The ideal SSG client has made significant investments in technology and values a partner they can depend on to bring a depth of experience and solve their technology challenges right the first time. SSG prides itself on providing the highest quality service to its clients with an unrivaled level of professional integrity, and is also proud to have been named one of the Dallas Business Journal "Best Places to Work" for three consecutive years.
###