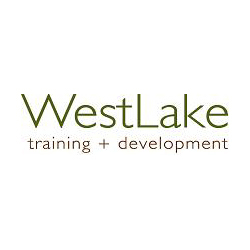 We've broken with the WestLake tradition by providing vendor-specific training courses as well as our own training programs'
Washington, DC (PRWEB) June 11, 2008
WestLake Training and Development, an established information technology training company, announces that, as of April 28, 2008, it has become an official Adobe partner as well as a licensed Adobe training center. WestLake, acknowledges that partnering with Adobe is a major step for the company who, in the past, had only offered internally developed training programs. Adobe is one of the first software companies to partner with WestLake and offer specialized courses to coincide with other application development training offered by the IT company.
"We've broken with the WestLake tradition by providing vendor-specific training courses as well as our own training programs'," said Mark Rogers, president of WestLake Training and Development. "Adobe is one of the very best software products on the market - it helps drive businesses forward by leading the way in graphic web development."
The information technology training company now has access to all certified Adobe training courses for delivery on an open enrollment or custom basis. WestLake offers a full schedule of open enrollment training in Adobe's most popular software suites - Flash, Dreamweaver, Photoshop, LiveCycle, and Flex - which are taught by eight of WestLake's Adobe-certified instructors. Interested students can sign up for courses in the Virtual Classroom or at the IT training company's five additional locations across the U.S. For more information on WestLake's information technology training classes and its Adobe training programs, please visit http://www.westlaketraining.com.
About WestLake Training and Development
WestLake Training and Development, founded in 1995, is dedicated to delivering instructor-led information technology training courses with a strong emphasis on hands-on exercises. The company offers a variety of technical, web development, and project management and leadership classes at its training facilities in New York, NY, Atlanta, GA, San Jose, CA, Chicago, IL, and at its headquarters just blocks away from the White House in downtown Washington, DC. Additionally, WestLake offers dedicated private development and project management training to corporations, government agencies, and not-for-profits throughout the country and around the world. For more information, visit http://www.westlaketraining.com.
###