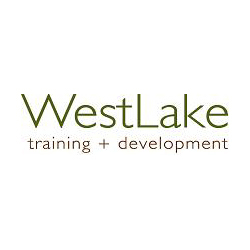 Project Management Professionals tend to have heavy demands on their schedules. Our Virtual Classroom sessions help by streamlining the training process, eliminating the need for travel
Washington, DC (PRWEB) August 20, 2008
Leading information technology training company WestLake Training and Development is pleased to announce that it now offers PMP Certification exam preparation courses via its Virtual Classroom. PMP, or Project Management Professional, describes an individual's certification in project management, of which there are three levels -- Certified Associate in Project Management (CAPM), Project Management Professional (PMP), and Program Management Professional (PgMP) -- the latest of the three. Hoping to fulfill the recent demands for comprehensive PMP training, WestLake's Virtual Classroom can now accommodate students from all over the country.
"Project Management Professionals tend to have heavy demands on their schedules. Our Virtual Classroom sessions help by streamlining the training process, eliminating the need for travel," said Mark Rogers, president of WestLake Training and Development. "Our Virtual Classroom PMP Certification Exam Prep courses are resulting in success for our students and are appreciated by both the clients and instructors."
Project Management Professionals are incented to become PMP certified because more Federal and Commercial organizations are requiring that their Project Managers have the PMP Certification. Furthermore, shortly after the PMBOK Guide 4th Edition is released in October, the exam will change. By offering students a Web-based, instructor-led online learning experience, the information technology training company makes it possible for geographically dispersed students to share in the same learning experience as they work towards their certifications.
As a part of the Virtual Classroom, WestLake ships workbooks and other custom-developed learning materials to each student ahead of time. Using the Saba Centra learning platform, WestLake's instructor and course attendees have access to a variety of information technology training tools, including an interactive white board, PowerPoint presentations, polling and other forms of simulated feedback, and even chat-based "breakout" rooms. Students interested in signing up for PMP Certification courses in the Virtual Classroom or learning more about WestLake's information technology training courses should visit http://www.westlaketraining.com for more information.
About WestLake Training and Development:
WestLake Training and Development, founded in 1995, is dedicated to delivering instructor-led information technology training courses and project management training courses with a strong emphasis on hands-on exercises. The company offers a variety of technical, Web development, and project management and leadership classes via the Virtual Classroom and at its training facilities in New York, NY, Atlanta, GA, San Jose, CA, Chicago, IL, as well as at its headquarters just blocks away from the White House in downtown Washington, DC. Additionally, WestLake offers dedicated private development and project management training to corporations, government agencies, and not-for-profits throughout the country and around the world. For more information, visit http://www.westlaketraining.com.
###