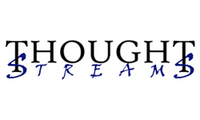 Having an information technology services company on-hand who understands the needs of a small business is essential in times like those. Rather than hire a full-time, in-house IT professional to stand-by for technical support, our clients are able to conserve resources by using our small business computer consulting services as critical situations arise
Atlanta, GA (PRWEB) August 14, 2007
Thought Streams, a small business computer consulting firm providing information technology services and support to small- and medium-sized businesses in the Atlanta area, is pleased to announce that the company is now certified as a Microsoft Small Business Specialist. As a Microsoft Small Business Specialist, Thought Streams is trained to understand and respond to the unique technology needs of small businesses.
Thought Streams provides small business computer consulting and acts as a partner, providing strategic IT advice that compliments companies' long-term business goals. Since the IT needs and resources of a small business are different from that of a larger organization, Microsoft Small Business Specialists, like Thought Streams, act as both consultants and as in-house IT professionals -- planning, designing, configuring, implementing and maintaining information technology services as needed.
"Smaller companies are hugely impacted when something goes wrong with their technology, such as their email going down," said Woodrow Cannon, CEO of Thought Streams, Inc. "Having an information technology services company on-hand who understands the needs of a small business is essential in times like those. Rather than hire a full-time, in-house IT professional to stand-by for technical support, our clients are able to conserve resources by using our small business computer consulting services as critical situations arise," Woodrow concluded.
Since a constant, reliable IT contact is vital to small companies, Thought Streams' professional information technology services group provides companies with a single point of contact in Atlanta for all client issues, as well as a backup number to call in case of emergencies. Thought Streams has a success rate of resolving over 80% of issues within the first thirty-minutes of a client call. The added value of Thought Streams' small business computer consulting services is evident in clients' increased uptime on servers and workstations, and ultimately, the increased efficiency and productivity of employees.
In addition to the company's Small Business Specialist certification, the Thought Streams team consists of Cisco certified and Microsoft certified engineers, as well as professionals with their MCSE certification, a premier certification for professionals who analyze the business requirements and design and implement the infrastructure for business solutions based on the Microsoft Windows 2000 platform and Microsoft Windows Server System.
About Thought Streams, Inc.
Thought Streams, Inc. is a complete information technology services provider specializing in a comprehensive range of services for small to medium-sized businesses in and around Atlanta. Services offered include computer networking, call center services, network design and implementation, server configuration for Windows and UNIX, desktop configuration, and on-going support. Whether your company needs to set up an entire IT department or you are just looking for local, personalized Atlanta small business computer consulting, Thought Streams, Inc. can help. For more information, visit http://www.thoughtstreams.com.
###