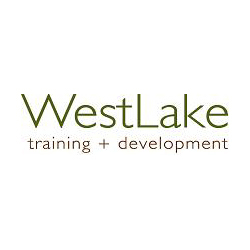 Washington, D.C. (PRWEB) October 9, 2008
Washington D.C.-based information technology training company, WestLake Training and Development, introduces the latest addition to its educational IT course roster -- Software Development Life Cycle (SDLC) for Project Managers. The one-day project management course is taught via the company's Virtual Classroom in two sessions of four hours each, making it easier for project managers to fit the class within their busy work schedules. New project managers, subject matter experts, and both technical and non-technical project team members are encouraged to attend this informational course which is conducted in real-time via the Web by WestLake's certified, skilled instructors.
"A project manager may have a deep understanding of project phases but be less familiar with software development. This information technology training course is designed to provide those project managers with an overall understanding of the software development life cycle and how it integrates over software development phases. Once a project manager has an understanding of SDLC and the different models that exist, he or she will be able to manage software development projects more skillfully and so improve the chances for project success," said Jill McKay, Vice President of Business Development for WestLake Training and Development.
The Software Development Life Cycle training course introduces the three different life cycle types -- Product, Program, and Project, which cover the various cycle phases and processes and map each to a different project type where the fit is most relevant. Project managers will be introduced to the various phases of the software development life cycle, including system origination, system initiation, requirements analysis, design, build, test, acceptance, transition/implementation, and post-implementation. The impact of technologies and platforms on the three life cycles are also highlighted during the information technology training course, which will improve resource planning and project estimating thereby decreasing potential problems and surprises.
Participants in the information technology training course will have ample opportunity to discuss and interact with the instructor. Students will also receive a comprehensive student guide, a workbook that includes case studies and templates, a certificate of participation, and 7 PDUs or 0.6 CEUs upon completion. To register for the Software Development Life Cycle for Project Managers course or learn more about WestLake's other information technology training courses, please visit http://www.westlaketraining.com for details, prices, and schedules.
About WestLake Training and Development
WestLake Training and Development, founded in 1995, is dedicated to delivering instructor-led information technology training courses, managerial overviews, and project management training courses with a strong emphasis on hands-on exercises. The company offers a variety of technical, Web development, and project management and leadership classes via the Virtual Classroom and at its training facilities in New York, NY, Atlanta, GA, San Jose, CA, Chicago, IL, as well as at its headquarters just blocks away from the White House in downtown Washington, DC. Additionally, WestLake offers dedicated private development and project management training to corporations, government agencies, and not-for-profits throughout the country and around the world. For more information, visit http://www.westlaketraining.com.
###