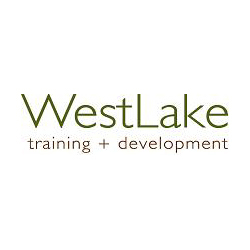 In response to the growing interest in the Spring framework and its use in Web development, we added this in-depth one-day information technology training workshop to provide developers with a solid baseline of knowledge
Washington, DC (PRWEB) January 8, 2008
WestLake Training and Development, a premier information technology training company, today announced that it will be adding the workshop "Java Web Development with Spring" to its already extensive roster of courses. This one-day workshop, which will be offered starting in January 2008, was designed by developers to provide their peers with a solid background and understanding of the Spring framework. The Spring framework has been in use since 2004 as an alternative to the complete J2EE enterprise stack.
The Java Web Development with Spring information technology training course is geared toward Java technology programmers, enterprise architects, software developers using J2EE, and anyone in the information technology field who utilizes Java-based software applications and who has at least two years' experience working with Java. The workshop consists of lecture and live programming demonstrations using the Spring framework, Hibernate, JUnit, iBATIS, and Java.
Upon completion of the information technology training workshop, students will take away an understanding of how to build solutions using key concepts of the Spring framework, how to build Java applications using Spring MVC, and more. Additionally, all attendees will be given a copy of the book Spring in Action.
"In response to the growing interest in the Spring framework and its use in Web development, we added this in-depth one-day information technology training workshop to provide developers with a solid baseline of knowledge," said Mark Rogers, president of WestLake Training and Development. "Developers attending Java Web Development with Spring will find that they can take away important concepts that they can readily apply to their day-to-day work."
For more information about this and other information technology training workshops offered by industry leader WestLake Training and Development, please visit http://www.westlaketraining.com.
About WestLake Training and Development
WestLake Training and Development was founded in 1995 and is dedicated to delivering instructor-led training courses with a strong emphasis on hands-on exercises. The company offers a variety of technical, Web development classes and Project Management and Leadership classes at its training facilities in New York, NY; Atlanta, GA; San Jose, CA; Chicago, IL; Dulles, VA, with its headquarters just blocks away from the White House in downtown Washington, DC. Additionally, WestLake offers dedicated private development and project management training to corporations, government agencies, and not-for-profits throughout the country and around the world. For more information, visit http://www.westlaketraining.com.
###