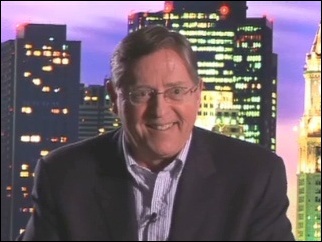 HOPKINTON, Mass. (PRWEB) March 7, 2007
The Expanding Digital Universe: A Forecast of Worldwide Information Growth Through 2010 reveals the amount of information the world is creating and copying in a given year. It forecasts this entire "digital universe" through the year 2010, and it identifies the specific information types and geographies contributing to its growth. The report's findings have sweeping implications for individuals, businesses and society. The complete study can be found at: http://www.emc.com/about/destination/digital_universe.
Key findings:
-- The 2006 digital universe was 161 billion gigabytes (161 exabytes) in size.
-- IDC projects a six fold annual information growth from 2006 to 2010.
-- While nearly 70% of the digital universe will be generated by individuals by 2010, organizations will be responsible for the security, privacy, reliability and compliance of at least 85% of the information.
In 2006, 161 exabytes of digital information were created and copied, continuing an unprecedented period of information growth. This digital universe equals approximately three million times the information in all the books ever written - or the equivalent of 12 stacks of books, each extending more than 93 million miles from the earth to the sun. According to IDC, the amount of information created and copied in 2010 will surge more than six fold to 988 exabytes, a compound annual growth rate of 57%.
While nearly 70% of the digital universe will be generated by individuals by 2010, most of this content will be touched by an organization along the way - on a network, in a data center, at a hosting site, at a telephone or Internet switch, or in a backup system. Organizations - including businesses of all sizes, agencies, governments and associations - will be responsible for the security, privacy, reliability and compliance of at least 85% of the information.
"This ever-growing mass of information is putting a considerable strain on the IT infrastructures we have in place today," said Mark Lewis, EMC Executive Vice President and Chief Development Officer. "This explosive growth will change the way organizations and IT professionals do their jobs, and the way we consumers use information. Given that 85% of the information created and copied will be the responsibility of organizations and businesses, we must take steps as an industry to ensure we develop flexible, reliable and secure information infrastructures to handle the deluge."
"The incredible growth and sheer amount of the different types of information being generated from so many different places represents more than just a worldwide information explosion of unprecedented scale," said John Gantz, Chief Research Officer and Senior Vice President, IDC. "It represents an entire shift in how information has moved from analog form, where it was finite, to digital form, where it's infinite. From a technology perspective, organizations will need to employ ever-more sophisticated techniques to transport, store, secure and replicate the additional information that is being generated every day."
Other key findings:
-- Images - Images, captured by more than 1 billion devices in the world, from digital cameras and camera phones to medical scanners and security cameras, comprise the largest component of the digital universe.
-- Digital Cameras - The number of images captured on consumer digital still cameras in 2006 exceeded 150 billion worldwide, while the number of images captured on cell phones hit almost 100 billion. IDC is forecasting the capture of more than 500 billion images by 2010.
-- Camcorders - Camcorder usage should double in total minutes of use between now and 2010.
-- E-mail - The number of e-mail mailboxes has grown from 253 million in 1998 to nearly 1.6 billion in 2006. During the same period, the number of e-mails sent grew three times faster than the number of people e-mailing; in 2006 just the e-mail traffic from one person to another - i.e., excluding spam - accounted for 6 exabytes.
-- Instant Messaging - There will be 250 million IM accounts by 2010, including consumer accounts from which business IMs are sent.
-- Broadband - Today over 60% of Internet users have access to broadband circuits, either at home, at work or at school.
-- Internet - In 1996 there were only 48 million people routinely using the Internet. The Worldwide Web was just two years old. By 2006, there were 1.1 billion users on the Internet. By 2010, IDC expects another 500 million users to come online.
-- Unstructured Data - Over 95% of the digital universe is unstructured data. In organizations, unstructured data accounts for more than 80% of all information.
-- Compliance and Security - Today, 20% of the digital universe is subject to compliance rules and standards and about 30% is potentially subject to security applications.
-- Classification - IDC estimates that today less than 10% of organizational information is "classified," or ranked according to value. IDC expects the amount of classified data to grow better than 50% a year.
-- Emerging Economies - These now account for 10% of the digital universe but will grow 30-40% faster than mature economies.
To find out more about information trends, history and preservation, go to: http://www.emc.com/about/destination/.
About EMC
EMC Corporation (NYSE: EMC) is the world's leading developer and provider of information infrastructure technology and solutions that enable organizations of all sizes to transform the way they compete and create value from their information. Information about EMC's products and services can be found at http://www.EMC.com.
EMC is a registered trademark of EMC Corporation. All other trademarks are the property of their respective owners.
This release contains "forward-looking statements" as defined under the Federal Securities Laws. Actual results could differ materially from those projected in the forward-looking statements as a result of certain risk factors, including but not limited to: (i) adverse changes in general economic or market conditions; (ii) delays or reductions in information technology spending; (iii) risks associated with acquisitions and investments, including the challenges and costs of integration, restructuring and achieving anticipated synergies; (iv) competitive factors, including but not limited to pricing pressures and new product introductions; (v) the relative and varying rates of product price and component cost declines and the volume and mixture of product and services revenues; (vi) component and product quality and availability; (vii) the transition to new products, the uncertainty of customer acceptance of new product offerings and rapid technological and market change; (viii) insufficient, excess or obsolete inventory; (ix) war or acts of terrorism; (x) the ability to attract and retain highly qualified employees; (xi) fluctuating currency exchange rates; and (xii) other one-time events and other important factors disclosed previously and from time to time in EMC's filings with the U.S. Securities and Exchange Commission. EMC disclaims any obligation to update any such forward-looking statements after the date of this release.