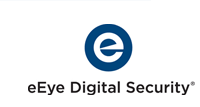 Given the increasing media attention on IT security matters, it's extremely relevant that I share insights on the threat landscape with members of ISSA Los Angeles
Phoenix, AZ (PRWEB) June 10, 2011
eEye Digital Security, a provider of IT security and unified vulnerability management solutions, will exhibit at the Los Angeles ISSA Chapter's Information Security Summit on June 15, 2011 on the UCLA campus in the Grand Horizon Ballroom in Covel Commons.
The Summit will build on the ISSA Los Angeles chapter's tradition of being the only educational forum in Los Angeles specifically designed to encourage participation and interaction among three vital information security constituencies: 1) Business Leaders (CEOs, COOs, CFOs, Managing Partners) 2) Technology Leaders (CIOs, Technical Managers and other IT professionals) and 3) Information Systems Security Leaders (CISOs and other information security specialists).
eEye CTO, Marc Maiffret, will deliver the keynote speech at the conference at 8:30AM. He will present "On the Frontline of the Threat Landscape" to inform attendees about the latest IT security dangers, including zero-day vulnerabilities, recent high-profile attacks, and how many of these can be avoided through a combination of technology solutions and pragmatic security practices.
Maiffret will also lead the IT Track presentation on "Managing Vulnerabilities and Patching" from 1:30-2:30PM in the 2nd Floor Study Lounge. Additionally, Maiffret will participate in the Executive Track panel discussion, "ISSA-LA Conversations in Security with Stan Stahl," along with other industry experts from 9:45-11:15AM in the West Coast room.
"My keynote presentation will address the numerous high-profile breaches of major enterprises in the past weeks," said Marc Maiffret, CTO, eEye. "With the increasing number of attacks happening as of late it is important we move beyond just discussing the technical shortcomings of security but also what might be at the heart of why these breaches continue to happen year after year."
In the conference's vendor exhibition, eEye will showcase its Retina CS Management solution, Retina Insight reporting engine, as well as add-on modules for Configuration Compliance, Regulatory Reporting, and Patch Management.
eEye will also encourage conference attendees to take advantage of free resources that the company provides to the IT security community, including a free vulnerability scanner, Retina Community. Most recently, the Company released a new IT security research report, In Configuration We Trust, which outlines simple configuration changes that can dramatically improve an organization's security posture. eEye's Zero Day Tracker provides an online catalogue of the newest zero-day vulnerabilities, instructions for quick remediation, and a historical record of past vulnerabilities. eEye's Vulnerability Expert Forum (VEF) webinars, hosted monthly by CTO Marc Maiffret and the eEye Research Team, continue to attract hundreds of IT security professionals seeking insight and information on recently announced critical vulnerabilities from Microsoft and other software vendors.
About eEye Digital Security
Since 1998, eEye Digital Security has made vulnerability and compliance management simpler and more efficient by providing the only unified solution that integrates assessment, mitigation, protection, and reporting into a complete offering with optional add-on modules for configuration compliance, regulatory reporting, and integrated patch management. eEye's world-renowned research and development team is consistently the first to uncover critical vulnerabilities and build new protections into our solutions to prevent their exploit. Thousands of mid-to-large-size private-sector and government organizations, including the largest vulnerability management installations in the world, rely on eEye to protect against the latest known and zero-day vulnerabilities. More at eeye.com.
###