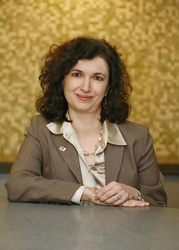 Since implementing CA Information Governance software, we've seen customers reduce the time for discovery requests from weeks to a matter of hours. Their legal teams can conduct efficient searches directly, saving literally millions of dollars in IT expenditures and legal discovery costs
ISLANDIA, N.Y. (PRWEB) October 7, 2008
CA, Inc. (NASDAQ: CA) today announced the next evolution of its Information Governance Suite, including a Discovery and Retention Manager module. The module helps organizations to proactively retain and dispose of the right information to reduce volume, optimize discovery for greatest efficiency and relevance, and limit outside legal review costs by producing only highly relevant information. CA's Information Governance Suite provides a unified interface for discovery and retention management through the new Discovery and Retention Manager module. Common to both CA Records Manager r12.5 and CA Message Manager r12.5, the module enables federation to other content repositories directly from CA Message Manager, providing discovery and retention management of content across the enterprise. CA Records Manager, the first records management product to receive US DoD 5015.2 v3 certification, is now also the first to receive paired certifications under that standard. CA Records Manager is now certified with Microsoft® SharePoint® as well as several other popular content management systems. The U.S. DoD 5015.2 v3 standard is used worldwide as the de-facto standard for comprehensive records management by both private and public organizations. The CA Information Governance Suite is designed to help customers to proactively and consistently manage vital digital and physical records across repositories, with policy-driven controls that help mitigate risk and facilitate litigation preparedness. CA's Information Governance Suite includes the following new features: Unified discovery and retention management for CA Message Manager- and CA Records Manager-managed content. Discovery against and retention management for content beyond CA systems, including content in Windows®-based file systems and other repositories. Ability to create policies that create repeatable processes, provide for more consistent preservation and facilitate ease of export across the organization. Proactive and automated management of file share content based on rules. The CA Information Governance suite, including CA Records Manager r12.5, CA Message Manager r12.5 and the new Discovery and Retention Manager module is currently in beta and will be available Winter 2008. This release is one of 10 new and enhanced Enterprise IT Management (EITM) and Governance solutions CA has announced today to help organizations address IT management issues intensified by today's challenging economy by better adapting to change, capitalizing on new opportunities and controlling costs. Supporting Quotes
"A year after CA introduced the concept of Information Governance, a rapidly growing number of customers are gaining the benefits of this proactive approach to controlling information," said Galina Datskovsky, Ph.D., CRM, senior vice president and general manager of Information Governance at CA. "The new Discovery and Retention Manager module takes Information Governance to the next level, giving users a single point of entry for Discovery and Retention Management across physical and digital records and across repositories. With CA, customers are better able to control their information based on policy, instead of on the constraints of their content repositories or hardware." "Today's global enterprises must adopt comprehensive information governance strategies to address a myriad of compliance, litigation and regulation requirements," said Vivian Tero, program manager for IDC's Compliance Infrastructure Service. "Companies like CA are providing the tools to help organizations demonstrate defensible information governance strategies across all digital and physical information and all repositories." "Since implementing CA Information Governance software, we've seen customers reduce the time for discovery requests from weeks to a matter of hours. Their legal teams can conduct efficient searches directly, saving literally millions of dollars in IT expenditures and legal discovery costs," said Stephen Catanzano, CEO, Safecore. "We're excited about the tighter integration between the products in the Information Governance Suite, and expect to see our customers reaping even further benefits from a single discovery point of entry for both records and email." CA World 2008
To learn more about CA Information Governance solutions, join the world's largest gathering of CA customers and partners at CA World 2008, November 16-20, 2008, at The Venetian Congress and Sands Expo in Las Vegas, Nevada. Video/Audio
CA's David Hurwitz Introduces CA Information Governance Creating a Culture of Compliance Additional Resources
Information Governance at CA -- CA Information Governance Solution Brief
CA Information Governance Solution BriefCA Records Manager received a "Strong Positive"—the highest possible rating—in Gartner Research's, "MarketScope for Records Management," Kenneth Chin, May 20, 2008 * CA Press Release on MarketScope for Records Management White Paper: "Thinning Out the Hay—Proactive Information Governance and the Impact on Discovery" by Reed Irvin, VP Product Management for Information Governance, CA. White Paper: "Becoming Litigation Ready Through Proactive Information Governance" About CA
CA (NASDAQ: CA) is the world's leading independent IT management software company. With CA's Enterprise IT Management (EITM) vision and expertise, organizations can more effectively govern, manage and secure IT to optimize business performance and sustain competitive advantage. For more information, visit http://www.ca.com.
Subscribe to CA
CA Advisor Governance Newsletter CA Information Governance Twitter CA Press Releases CA YouTube Channel CA Podcasts CA Blogs Tags
CA, CA Inc, Computer Associates, information governance, governance, records management, electronic records management, discovery, ediscovery, e-discovery, federated records management, information management, record, imaging, retention, enterprise, lifecycle, legal, law firm, counsel, conflict, GRC, risk, compliance, infrastructure-agnostic, repository, silo, privacy, regulation, SDN, OFAC, terrorist watch, EPA, OSHA, Sarbanes Oxley, SOX, NASD, FINRA, Paperwork Elimination Act, eGov, Freedom of Information Act, FOIA, digital signature, HIPAA, FDA OSHA, DoD
Share
del.icio.us, digg, reddit
Trademarks
Copyright © 2008 CA. All Rights Reserved. One CA Plaza, Islandia, N.Y. 11749. All trademarks, trade names, service marks and logos referenced herein belong to their respective companies. Microsoft, SharePoint, and Windows are either registered trademarks or trademarks of Microsoft Corporation in the United States and/or other countries. CA does not provide legal advice. Neither this document nor any software product referenced herein shall serve as a substitute for the reader's compliance with any laws (including but not limited to any act, statute, regulation, rule, directive, standard, policy, administrative order, executive order, etc. (collectively, "Laws")) referenced herein. The reader should consult with competent legal counsel regarding any such Laws.
*Gartner, "MarketScope for Records Management," Kenneth Chin, May 20, 2008
The MarketScope is copyrighted 2008 by Gartner, Inc. and is reused with permission. The MarketScope is an evaluation of a marketplace at and for a specific time period. It depicts Gartner's analysis of how certain vendors measure against criteria for that marketplace, as defined by Gartner. Gartner does not endorse any vendor, product or service depicted in the MarketScope, and does not advise technology users to select only those vendors with the highest rating. Gartner disclaims all warranties, express or implied, with respect to this research, including any warranties of merchantability or fitness for a particular purpose.