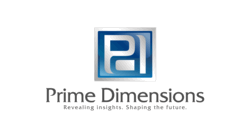 Fairfax, VA (PRWEB) June 27, 2013
Prime Dimensions, LLC, announces the Information Management (IM) Health Assessor©* for Public Sector. This offering is designed to help agencies identify problem areas and improve their processes. In the digital age with the proliferation of Big Data, the effective and efficient management of data, information, and knowledge is a mission-critical capability. Identifying problem areas and applying best practices to information management yields cost savings, increased productivity, faster response times, better decisions, and improved outcomes.
The IM Health Assessor© diagnostic tool helps agencies assess the maturity and effectiveness of their information program and its linkage to organization strategy. It provides a snapshot of IM practices and visibility into problem areas that are hindering performance, and serves as a basis for improving information management over time.
The IM Assessor is a brief survey of a representative sample of employees and knowledge workers, co-designed by the client organization and Prime Dimensions, to capture attitudes and perceptions around many variables contributing to optimal information management performance. According to Richard Rowan, Managing Director of Prime Dimensions, "In an era of less budget to manage more data, the IM Assessor paves the way for measurable results and meaningful change. By objectively and anonymously capturing the attitudes and perceptions of the workforce, managers will have tangible justification to make the right investment decisions."
*IM Health Assessor© is powered by the Lodestar Research Corporation.
About Prime Dimensions
Prime Dimensions, LLC provides professional consulting services in data management, business intelligence and advanced analytics, with focus on operational aspects and emphasis on Big Data strategy and technology. They assist midsize and large organizations in transforming data into actionable insights to improve performance, make informed decisions and achieve measurable results. They have domain expertise in areas such as performance management, decision optimization, fraud detection, and incident management, and offer a business-focused, user-centric approach to data and analytics.
About Lodestar Research Corporation
Lodestar is a B2B consulting firm that integrates Research, Innovation and Information Management, enabling our clients to build more effective organizations. Their collaborative approach results in evidence-based recommendations that help their customers tell their story, develop new products and growth strategies, measure the impact of their investments, and maximize their use of information resources.