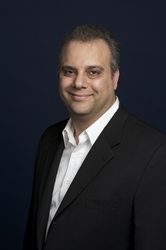 Ottawa, ON and Reston, VA (PRWEB) April 4, 2008
Third Brigade (http://www.thirdbrigade.com ), a security software company specializing in host intrusion detection and prevention systems (IDS/IPS), today announced that its President and CEO, Wael Mohamed, will be presenting at America's Growth Capital's 4th Annual Information Security Conference on Monday, April 7th at 12:35 PDT.
The day-long conference will feature leading public and private information security executives speaking in panel discussions, management presentations and keynote addresses that will collectively illustrate the significance of information security to the IT landscape. Coinciding with Third Brigade's participation at RSA Conference 2008, Wael Mohamed will be providing a corporate overview and will address key areas for growth in information security including virtualization, PCI compliance and endpoint security.
WHO:
Wael Mohamed, President and CEO, Third Brigade
WHAT:
4th Annual America's Growth Capital Information Security Conference
WHEN:
Monday, April 7, 2008
12:35 PM PDT
WHERE:
San Francisco Hilton
333 O'Farrell Street
San Francisco, California 94102
About Third Brigade
Third Brigade (http://www.thirdbrigade.com ) best-of-breed host intrusion defense systems protect critical data and applications, including those on virtual machines, from attacks that bypass or penetrate network defenses, and target vulnerabilities in operating systems, and enterprise and web applications. With a high performance deep packet inspection engine, Third Brigade Deep Security detects and prevents known and zero-day attacks, and provides a virtual patch for Microsoft® Windows®, Solaris™, Linux, and other Unix® hosts on physical and virtualized systems. It helps ensure regulatory compliance with PCI and other standards, and prevents costly business disruptions. Unlike others, Third Brigade provides broader, faster and simpler protection. Third Brigade. That's control.
Note: "Third Brigade", "Deep Security Solutions", and the Third Brigade logo are trademarks of Third Brigade, Inc. and may be registered in certain jurisdictions. All other company and product names are trademarks or registered trademarks of their respective owners.
For more information:
Laura Maio
Media & Analyst Relations
Third Brigade, Inc.
(T) 613-599-4505 x2238
(M) 613-219-2800
[email protected]
###