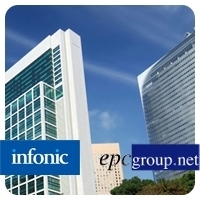 Best Practices for External Information Sharing with SharePoint.
Reston, Virginia (PRWEB) April 22, 2009
Infonic and EPC Group, both leaders in SharePoint implementations, will be partnering to co-host a webcast on "Best Practices for External Information Sharing with SharePoint." The live event will be held on Wednesday, April 29, 2009 at 2:00 p.m. EDT and presented by Errin O'Conner, SharePoint expert, author and founder of the EPC Group and Jeffrey Wolff, Technical Director of Infonic. Registration for the webinar is available online at: External Information Sharing with SharePoint.
O'Conner and Wolff will offer guidance on strategies and best practices on how Microsoft Office SharePoint Services 2007 (MOSS) can be utilized to effectively manage organizations' Web Content Management requirements for secure information sharing with external partners and agencies. This webcast will cover essential Web Content Management and Architecture topics including:

Design tips to ensure proper WCM
Publishing and content deployment options and pitfalls
Leveraging replication technologies to maximize information sharing
Enhance security through offline virtualization
Attendees will also be able to see a live demo of Infonic's solutions for replicating SharePoint content in a multi-agency environment. A video recording of the webinar will be available free of charge following the event to all those who register.
###