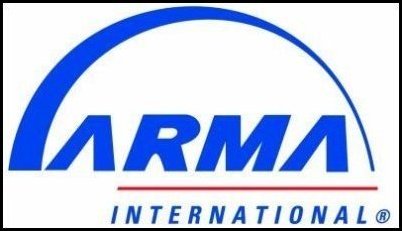 Lenexa, KS (Vocus) May 9, 2007
A recent survey of information managers and human resources professionals conducted by ARMA International reveals that nearly half of the organizations are not training their employees on how to properly manage their records and information. Specifically, 45% do not provide formal training on managing corporate records and information. Almost half of those (46%) don't have plans to implement such training in the near future.
Good information management is critical to business continuity, regulatory compliance, and litigation readiness. As demonstrated in recent court cases and news reports, ineffective or mismanaged information - especially electronic information - can have devastating ramifications. It can cost an organization millions or even billions of dollars in penalties, as well as its reputation and, ultimately, its business.
"The fact that so many organizations do not formally train all their employees on managing records and information - including the handling of sensitive data - indicates that too many top executives don't fully comprehend the risk," says ARMA International Executive Director Marilyn Bier. "Information is a critical corporate asset. It's also a major risk area. That realization must start at the top."
Respondents to the survey stated their information management training programs have been influenced most by recent news stories (49%), Sarbanes-Oxley Act and other regulations (48%), recent court decisions (46%), and the new changes to the U.S. Federal Rules of Civil Procedure (43%). In short, the Federal Rules state that organizations need to know what information they have, where it is stored, how to retrieve it. They also stress that employees must be trained on how to appropriately manage electronically stored information so that the company can meet its responsibilities.
Most of the organizations that provide formal information management training include e-mail (79%) and legal holds (75%) in that training. But only one-third cover voicemail as an information management risk area and even fewer (29%) address instant messages. Especially disturbing is the finding that 31% of organizations do not train their employees specifically about data security or protection of sensitive data. As for frequency of the training, 26% conduct the training annually, while 33% conduct it only upon request.
"The failure to institutionalize information management training - to take it to every desktop - leaves an organization vulnerable," concludes Bier. "Policies alone are not enough. Each employee needs to understand why information management is important to the organization's continued operation, what their role is, and the risks if it's not done well."
U.S. District Court Judge Shira A. Scheindlin, a key contributor to the new Federal Rules and the presiding judge in the often-cited case of Zubulake v. UBS Warburg, offered the following insight on the subject:
It is well known that employees don't read handbooks and manuals even when there is information there that is to their benefit. It is also necessary to require training of all new employees, and refresher training for all other employees.…An initial training session by department of all new employees, and then a semi-annual training course might be good ideas.…A program that does not include a means of checking on employee compliance is no policy at all. Management must develop a system to ensure that employees are actually following the designated protocols. This can only be accomplished with a compliance monitoring program, which I think is an essential component of a records management policy.
ARMA International encourages organizations to conduct general information management training enterprise-wide to all its employees on a regular basis. Resources such as the Keeping Good Company training program, produced by Kahn Consulting Inc. and ARMA International, can help organizations with that effort. (See http://www.arma.org/learningcenter/goodcompany.)
About the Survey
ARMA International conducted the Information Management Training Survey in April 2007. Respondents included 502 records and information management professionals and 59 human resources information management professionals. The survey was conducted in cooperation with the International Association of Human Resources Information Management (http://www.ihrim.org), an association of human resources and IT practitioners, vendors, consultants, students, and faculty.
About ARMA International
ARMA International (http://www.arma.org) is a not-for-profit professional association and authority on managing records and information. It is known worldwide for its development of standards and guidelines in this area as well as for providing unequaled education, publications, and information on the efficient maintenance, retrieval, and preservation of vital information created in public and private organizations in all sectors of the economy.
Formed in 1955, ARMA International is the oldest and largest association serving the records and information management profession. Its 10,000-plus members include records managers, archivists, corporate counsels and other legal professionals, IT managers, consultants, and educators. Further, its members work in a wide variety of industries - including government, legal, health care, financial services, and petroleum - in the U.S., Canada, and numerous other countries. ARMA International also has more than 125 chapters that help to provide education networking on the local and regional levels.
Contact:
Jeff Randolph
ARMA International
913.217.6016
# # #