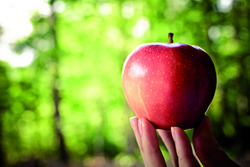 Melbourne, Vic, Australia (PRWEB) September 1, 2009
RMIT Publishing, the premier source for authoritative content from the Australasia region, is pleased to present the forthcoming Informit Health Collection. This new full text online resource will deliver instant, cover-to-cover access to core authoritative content from the Australasia region. Many of the peer reviewed titles it includes are uniquely available through Informit, offering new perspectives of benefit to allied health professionals and students.
"Now, at a time where nurses and allied health professionals are under more pressure than ever, we are delighted to provide new and reliable reference points to support their work. Through our ongoing collaboration with leading publishers and content providers we look forward again to making unique and hard-to-find material easily accessible to the global health arena" commented Heather Crosbie, Director of RMIT Publishing.
Importantly, Informit Health Collection will provide access to evidence-based research and case studies of practical support to students and practitioners in therapeutic, diagnostic and preventative health roles. Subjects covered include alternative medicine, biotechnology, children's health, continence and urology, counselling, epidemiology, geriatric health, indigenous health, nursing, rehabilitation and rural health.
Informit Health Collection has been developed by RMIT Publishing in response to the growing demand for online allied health information and it will replace its more clinical predecessor - Meditext - from January 1, 2010.
The National Library of Australia (NLA) has provided the metadata for Meditext since 1968 and copyright cleared scanned images for full text articles from 2001. The NLA expresses its confidence in handing over provision of Australasian health content to RMIT Publishing and supports the move to a new cover-to-cover full text product with an expanded scope. The index upon which Meditext was based - the Australasian Medical Index - will be archived and remain available through Informit and the NLA.
RMIT Publishing previews the new Informit Health Collection in Brisbane at the International Congress on Medical Librarianship throughout this week. Informit Health Collection will be available to libraries and institutions on annual subscription from January 2010. Trials will commence on October 1 2009. Read more and register for a trial now at http://www.informit.com.au/health
** About RMIT Publishing **
RMIT Publishing is the largest provider of authoritative content from the Asia Pacific region. A preferred partner for content providers, RMIT Publishing collaborates with publishers, government departments, research institutes and others. Through its Informit brand and online platform, RMIT Publishing provides easy access to core content and specialist research not readily available elsewhere online. Read more at http://www.rmitpublishing.com.au. RMIT Publishing is a business unit of RMIT Training Pty Ltd - a wholly owned subsidiary of RMIT University.
** About Informit **
Search, research and discover core and unique content from the Asia Pacific region. With over 70 subject databases to choose from, a subscription to Informit increases the diversity of your collections and fills gaps left by other content providers. Informit databases include A+ Education, Business Collection, Engineering Collection, Humanities & Social Sciences Collection, AGIS Plus Text (Law), Australian Public Affairs - Full Text, TVNews and RequestTV. Read more at http://www.informit.com.au.
###